The southeastern country of Europe is the perfect tourist place you can visit. The rugged mountains, pristine beaches, and green valleys will make your Greece tour more special. The country has something for everyone. That is why Greece is the perfect place to have a vacation with your family and friends.
So, this year make the perfect Greece tour to surprise your close ones:
1. Athens
The ancient city of Athens is the ideal place if you love history. Moreover, the blend of modern architecture, subways, streets, well-manicured parks, and the ruins of historical monuments will make you fall in love with the city.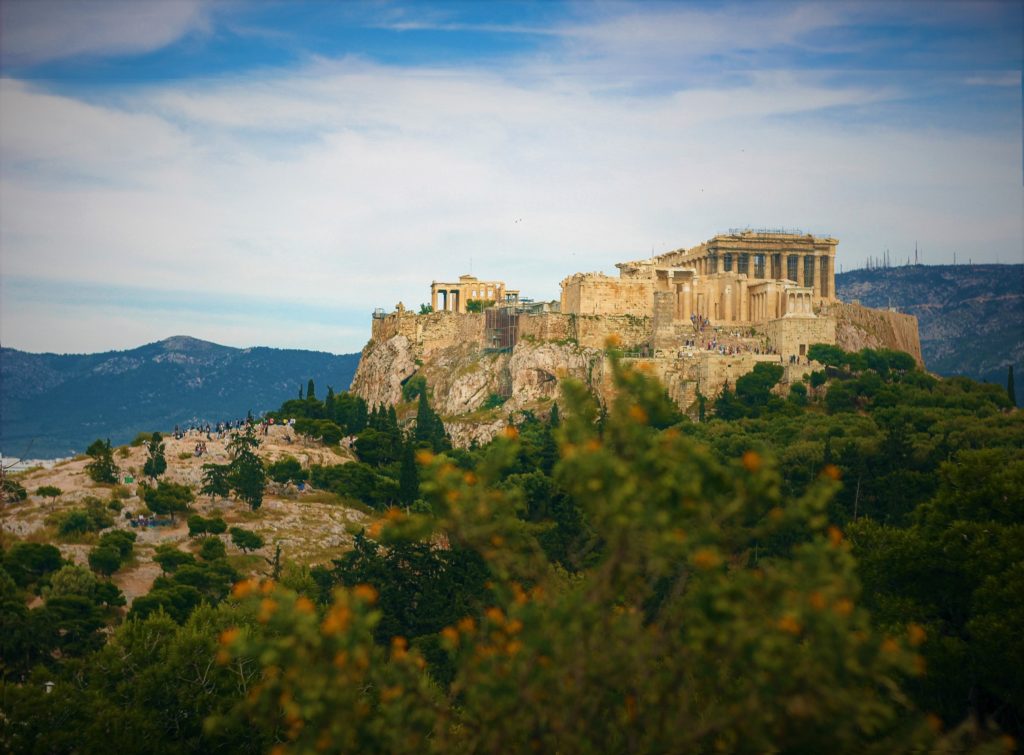 Places to Visit in Athens:
Acropolis
Acropolis Museum
Parthenon
National Archaeological Museum
Plaka
Mount Lycabettus & others.
Best Time to Visit:
The best time to visit Athens is between March and May and from September to November. Around this time, the weather remains pleasant and less crowdy.
Also Read:
2. Santorini
With the contrast of white houses on caldera cliffs and the blue of the Aegean Sea, Santorini is a sight to behold. The sunrises, sunsets, and azure sky are perfect for honeymoon couples. Furthermore, savor the delicious cheesecakes, seafood dishes, and wine.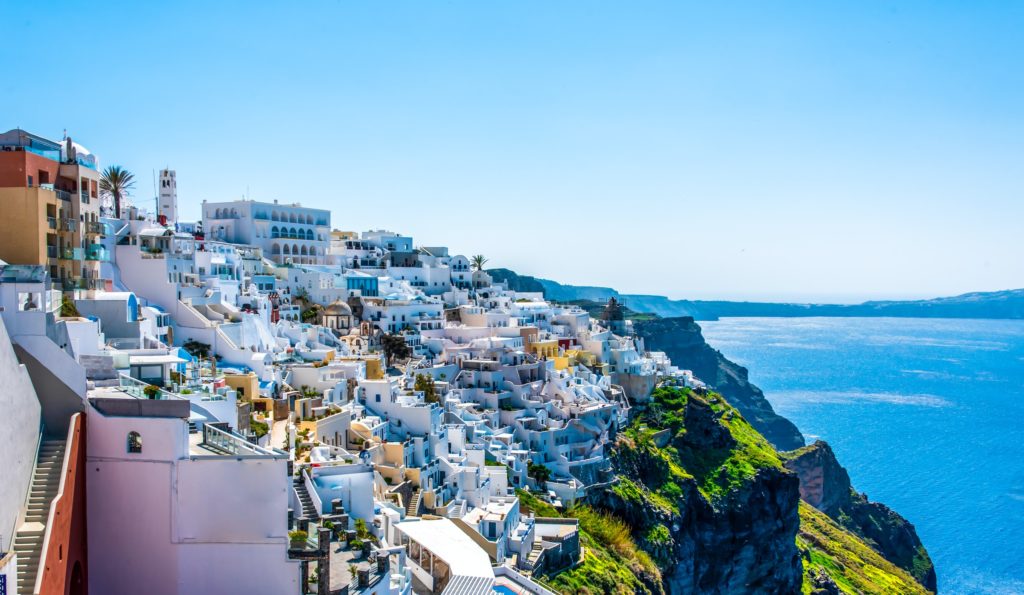 Places to Visit in Santorini:
Oia
Thera
Firá
Caldera
Akrotíri Archaeological Site & others.
Best Time to Visit:
If you enjoy your vacation in Santorini, visit between June and September.
Also Read:
3. Chania Town
The cobbled streets, unique architecture, and Old Venetian Harbor of Chania Town have a magical charm. Maybe that is why many directors have captured the exquisite vista of this city in their movies.
Places to Visit in Chania Town:
Old Venetian Harbor
Greek National Football Museum
Minoan's World The 9D Experience
Lighthouse of Chania
Maritime Museum of Crete & others.
Best Time to Visit:
Visit Chania is between June and September. The average temperature varies between 32 C-22 C during this time.
Also Read:
4. Hersonissos
This ancient Port Town of Greece, Hersonissos, is the perfect vacation spot with its mild weather, pristine beaches, historic sites, and breathtaking landscapes. Enjoy the wild nightlife sipping on your favorite wine.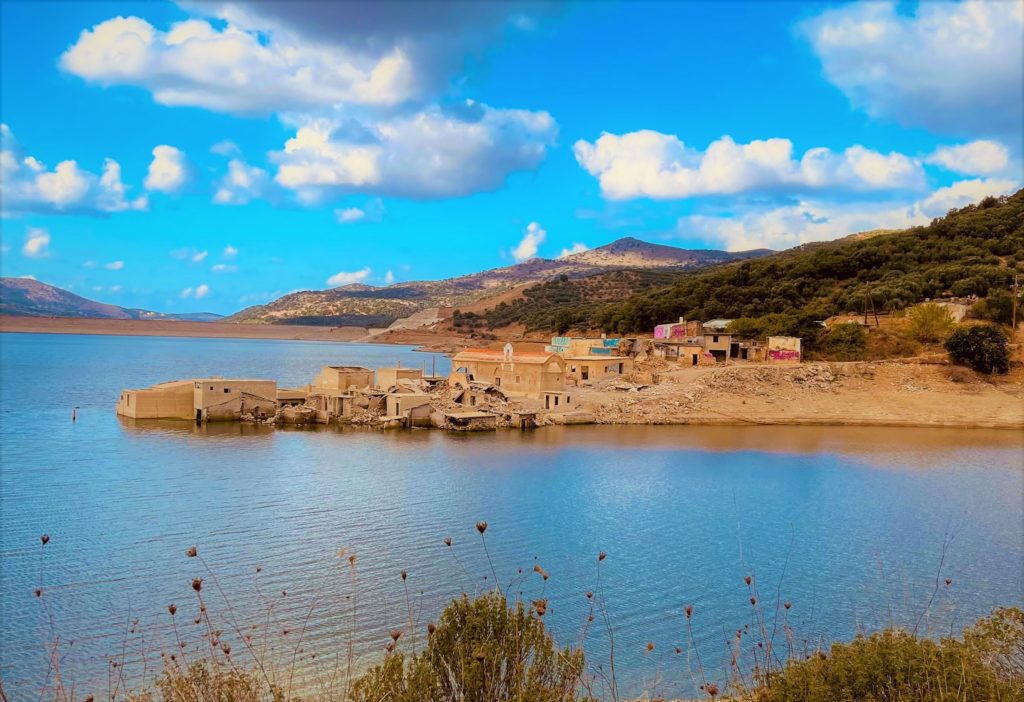 Places to Visit in Hersonissos:
Aquaworld Aquarium & Reptile Rescue Centre
Star Beach
Dinosaur Park
Labyrinth Park & others.
Best Time to Visit:
The perfect time to visit Crete is from June to September. You will get to see many wildflowers in this warm and sunny weather.
Also Read:
5. Parga
Nestled on the western coast of Greece, the mainland of Parga is famous for its white-sand beaches, clear blue water, and lush greeneries. Spend your day scuba diving, hiking, and later savoring the local delicacies.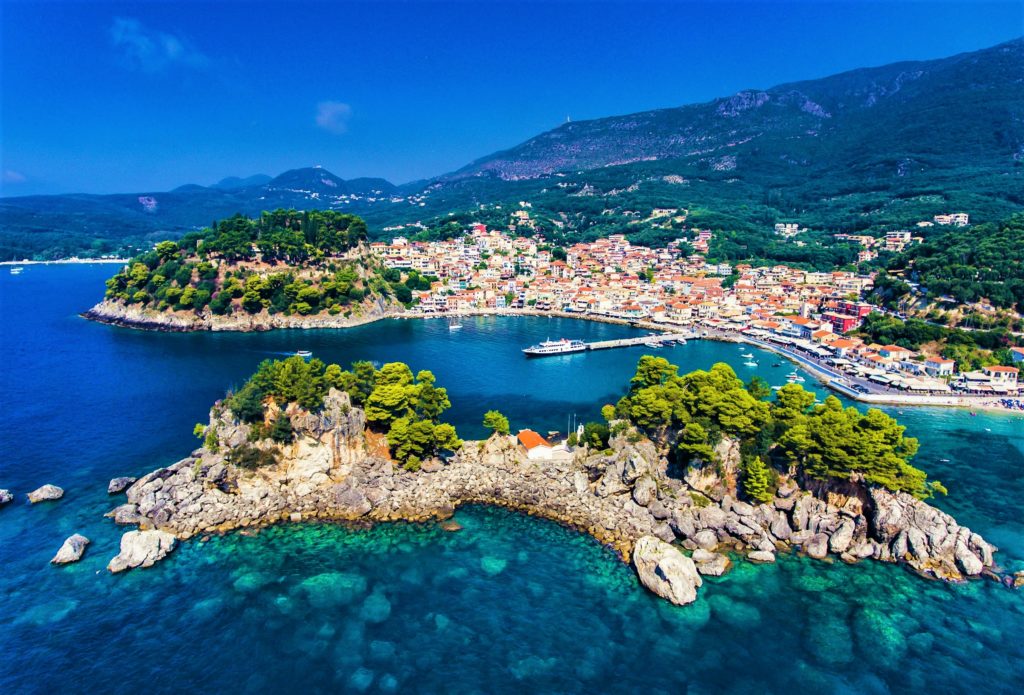 Places to Visit in Parga:
Acheron River
Valtos Beach
Lichnos Beach
Venetian Castle of Parga
Alonaki Fanariou Beach & others.
Best Time to Visit:
Plan your tour to this city of Greece, Parga between mid-May to October. It is the perfect time to enjoy the beach.
6. Corfu
If you want to steal a glimpse of a fairy tale, visit this enchanting island of Greece, Corfu. The rich history of the Mediterranean era, and the untamed wilderness will make you fall in love with the place.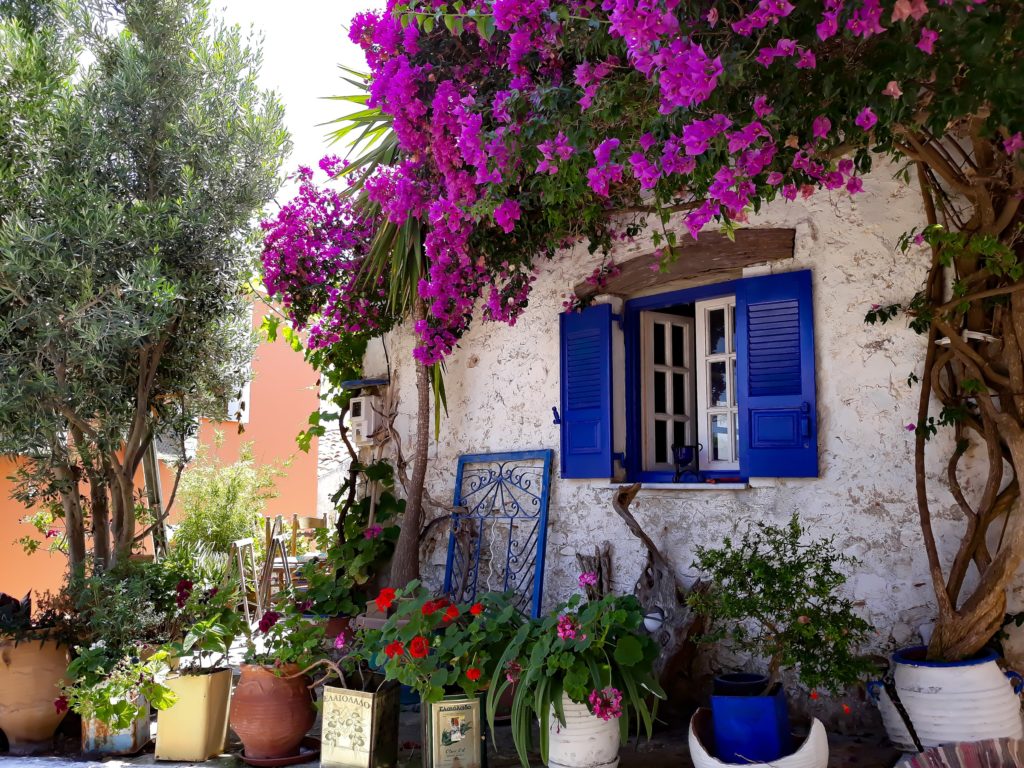 Places to Visit in Corfu:
Paleokastritsa Monastery
Angelokastro
Corfu Old Town
Vlacherna Monastery
Arillas Beach
Mirtiotissa Beach & others.
Best Time to Visit:
With the chilly winds in the winter, warmer seasons are perfect seasons to visit Corfu. You can plan tour from April to May and September to November.
7. Rethymnon
If you are planning a tour to Greece but not sure which places to visit, add Rethymnon to your list. The ancient architecture of the 16th century, enchanting waterfalls, and luxury hotels make it the ideal vacation spot.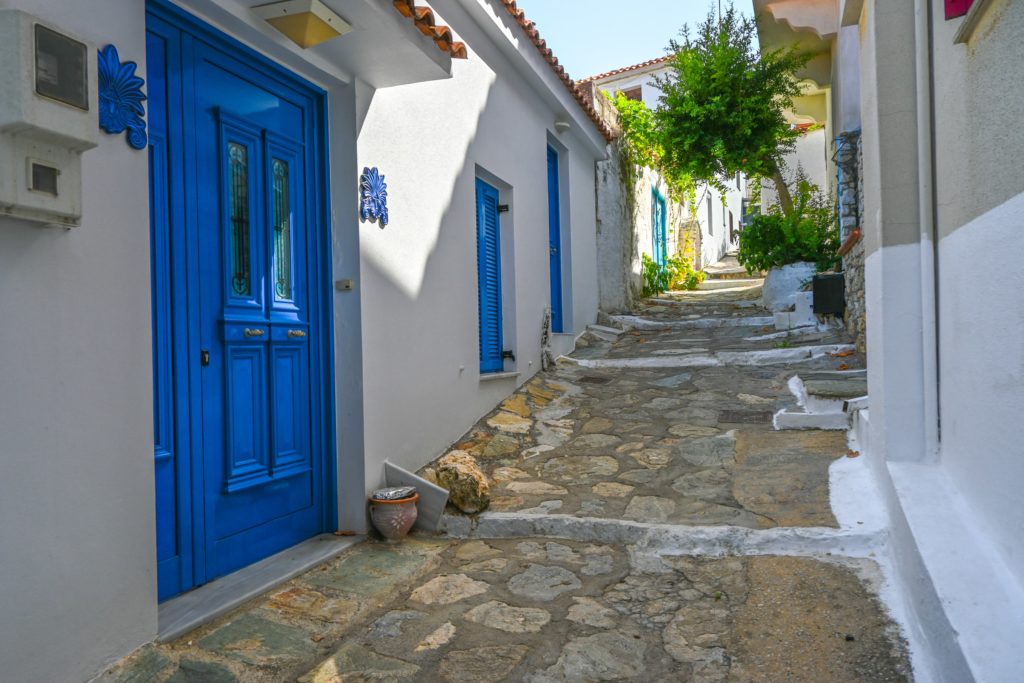 Places to Visit in Rethymnon:
Rethymnon Old Town
Monastery of Arkadi
The Venetian Fortezza
Paraschakis Olive Oil
The Holy Monastery of Preveli
Rethymno Beach & others.
Best Time to Visit:
The Ideal time to visit Rethymnon is between June and September.
8. Thessaloniki
The second-largest city in Greece, Thessaloniki is well-known for its rich history, culture, and stunning vistas. Furthermore, the authentic cuisine of the town allures food lovers all over the world.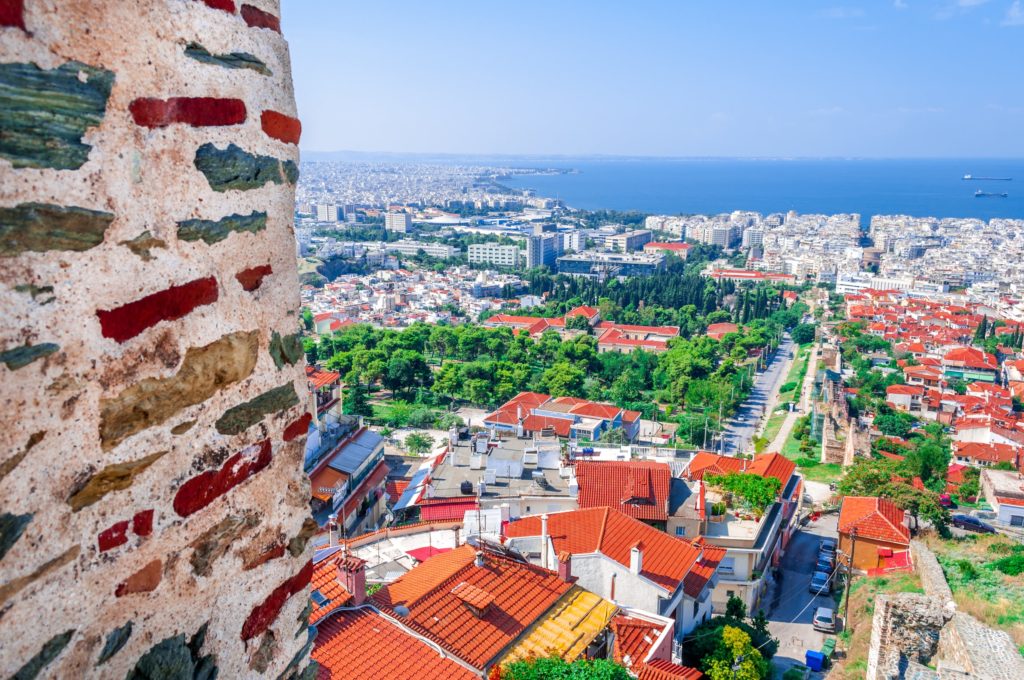 Places to Visit in Thessaloniki:
Rotunda of Galerius
The White Tower
Church of Agios Dimitrios
Arch of Galerius
Archaeology Museum
Ano Pol & others.
Best Time to Visit:
Visit Thessaloniki between August to October to enjoy a pleasant vacation with your loved ones.
9. Rhodes Island
This tiny island of Greece, Rhode, is like a treasure with its dramatic scenery, sumptuous cuisine, and rich history. Established in the 14th century, this old town is also a part of the UNESCO World Heritage Site.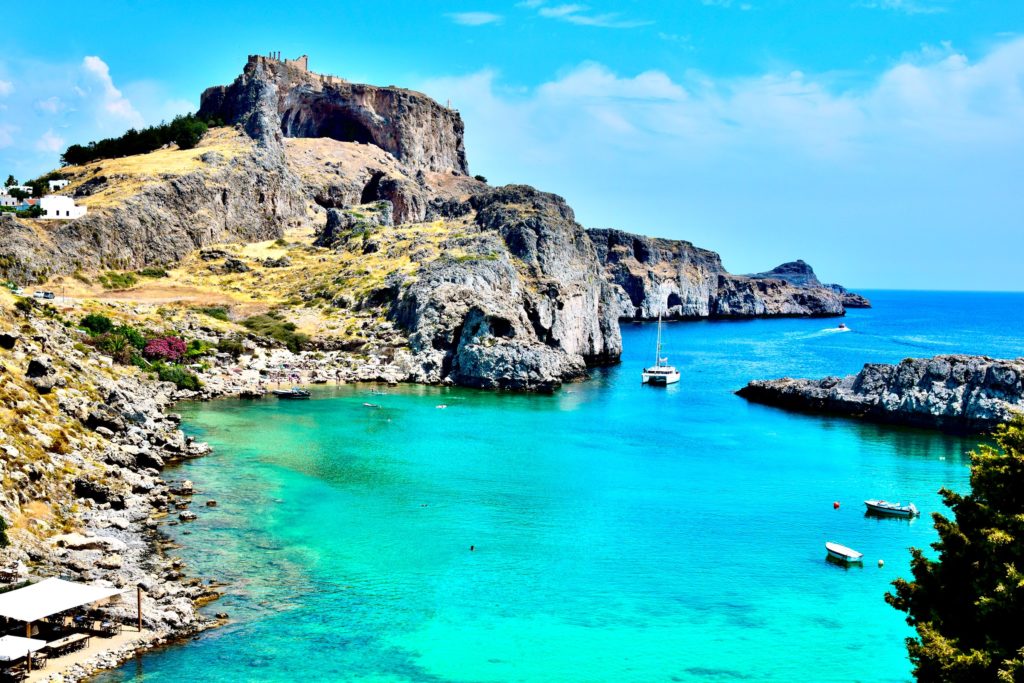 Places to Visit in Rhodes:
Tsambika Beach
Monolithos Castle
Anthony Quinn Bay
Medieval City
Water Park & others.
Best Time to Visit:
Visit this island between June to September.
10. Naxos
This island in the South Aegean, Naxos, is the largest and the greenest island sitting on the land of Greece. The lush green valleys, prolonged beaches, and mountains will help you be closer to nature.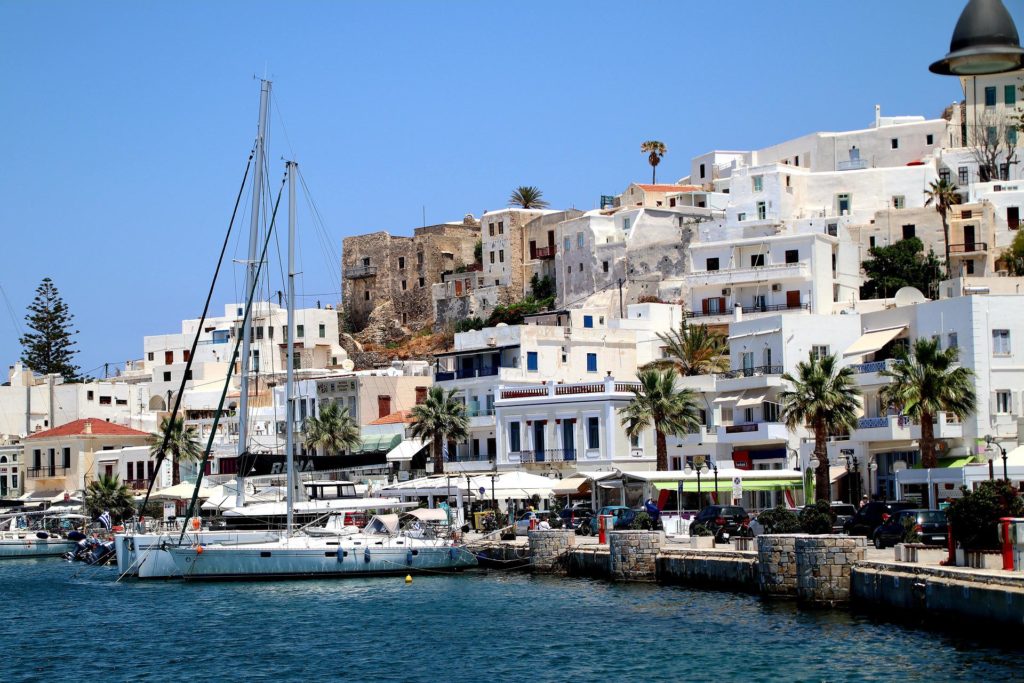 Places to Visit in Naxos:
Plaka Beach
Old Town
The Temple of Apollo
Zas Mountain
Cedar Forest of Aleko
Agia Anna Beach & others.
Best Time to Visit:
If you love sunny weather, visit Naxos between June to September.
Also Read: