Top Listing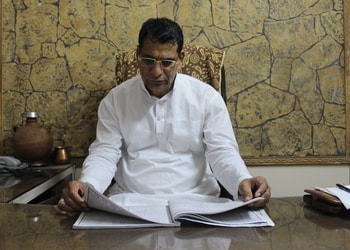 PANDIT PRAHLAD SHASTRI
1912, Khejaron Ka Rasta, Chandpole Bazar, Jaipur, Rajasthan - 302001,

DESCRIPTION:
Pandit Prahlad Shastri is an eminent astrologer, horoscope reader & palmist in Jaipur. He has inherited the art of astrology & horoscope -reading from his forefathers. After spending 47 years in this profession, he has grasped the core value of Jyotish Shastra. He is an expert on horoscopes, mahurat, Havanas, house-renovations & inaugurations, and forecasts. Pandit Prahlad Shastri also held rites & rituals for his clients. Over the years, he has received the "President Award" for Jyotish Vidya & "Governor Award" in Jaipur Samaroh for his pertinence.

SPECIALITY:
• Astrology Services
• Numerology
• Palmistry
• Vastu Problem Solution
• Namology

TIMING: All Days : 10am - 6:30pm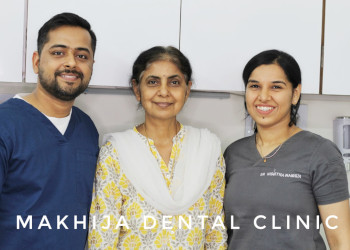 MAKHIJA DENTAL CLINIC AND IMPLANT CENTER
Makhija Bhavan, Mahatma Gandhi Road, Jawahar Nagar, Raipur, Chhattisgarh - 492001,
Opposite : Dutta Drycleaners

SINCE: 1988
DESCRIPTION:
Makhija dental clinic, nestled in the heart of Raipur, Chhattisgarh, a 32-year-old dental clinic that has been providing excellent dental services since its establishment. Led by the experienced Dr. Madhur Makhija and her team, this clinic has been setting the standard for dental care in the city. Dr. Madhur Makhija has been in the field for over 32 years and has been providing top-notch dental services. Dr. Vijeta Makhija holds a Master's degree in Root Canal Treatment and Smile Makeovers, Dr. Nishtha Makhija specializes in the treatment of gum diseases and dental implants. From cosmetic dentistry and teeth whitening to root canals and periodontal treatments, this clinic is equipped with the latest technologies and state-of-the-art equipment to ensure the best possible dental care for its patients.

SPECIALITY:
• Dental Examinations and Cleanings
• Digital X-Rays
• Tooth-Colored Fillings
• Root Canals treatment
• Dental Crowns
• Dental Bridges
• Dental Implants
• Dentures and Partials
• Teeth Whitening
• Smile makeover
• Oral Surgery
• Orthodontics
• Pediatric Dentistry
• Emergency Dentistry
• Gum Disease Treatment
• Sleep Apnea Treatment

TIMING: Sun : Closed
Mon to Sat : 9:00 am to 9:00 pm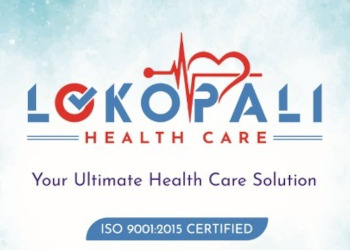 LOKOPALI HEALTH CARE PRIVATE LIMITED
Majhdia -Banpur Road, Laxamidanga, Adityapur More, Majhdia, Krishnanagar, West Bengal - 741507,

SINCE: 1999
DESCRIPTION:
Lokopali Health Care Private Limited is a Diagnostic Center of extremely professional staff and provide services such as ambulatory care, acute care, mental health, geriatric and rehabilitative care. Lokopali Health Care Private Limited is a diagnostic center that personifies excellence in all diagnoses and medical tests. This clinic is a one-stop destination for everyone who needs to do a medical test or diagnosis. This diagnostic center has the equipment and trained specialists to perform those tests. They provide services under the best budget so that everyone can avail their services.

SPECIALITY:
• Urine Test
• Blood Group Test
• General Pathology
• Abdominal Ultrasound
• Diagnostic Ultrasound
• Test for Heart Attack
• Diagnostic And Pathology
• Ultrasonography - Pelvic
• Digital Ultrasound Services
• Ultrasound And Ultrasonography

TIMING: All Days : 8am - 7pm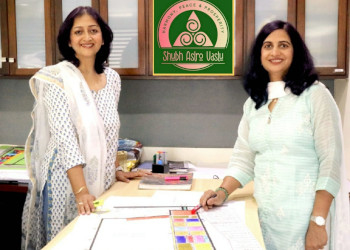 SHUBH ASTRO VASTU
B1 Vrindavan Apartment, 779B, Manishpuri, Saket, Indore, Madhya Pradesh - 452018,

DESCRIPTION:
Shubh Astro Vastu are very capable team of Vastu consultants who apply individualised astrological calculations for every Vastu situation. Originally belonging from the historic city of Ujjain, where they acquired lot of knowledge from different Gurus , they make a client feel very comfortable by relating to their problems and apply very friendly approach to encourage clients deal with specific problems. Clients feel that they undergo tremendous positive changes in one's life. Clearly they have enormous knowledge and skills to predict the outcomes. Their predictions are so accurate and they are blessed with vast wisdom and intuition and which is God gifted. They provide Vastu consultation from Bangalore to different global locations by online and offline consultation. They have turned around sick and non performing companies by improving their Vastu. They have turned around bad relationships, lack of opportunities, excessive flow of money, loss of business and various such situations to client's benefits

SPECIALITY:
• Astro Vastu
• Residential Vastu
• Commercial Vastu
• Interior Vastu
• Vastu to improve sick units
• Horoscope reading
• Career Counselling
• Marriage Astrology
• Prashna Kundali
• Logo design suggestions
• Crystals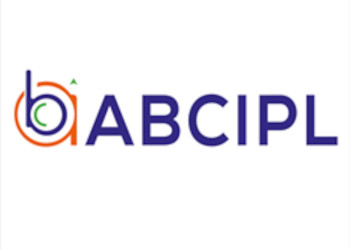 AB CORPORATE INTERIORS PVT. LTD. (ABCIPL)
E-377/2, LG Floor, Vasundhara Enclave, New Ashok Nagar, New Delhi, Delhi -

SINCE: 2012
DESCRIPTION:
AB Corporate Interiors Pvt. Ltd. (ABCIPL) is a well-recognized Interior designer in New Delhi, providing services to their clients in and outside New Delhi. They are one of the most famous interior decorators in New Delhi, designing spaces for a reasonable cost. AB Corporate Interiors Pvt. Ltd. (ABCIPL) are always committed to creating sensitive & innovative designs. Their main motto is to provide comfortable, relaxing, and satisfactory service to their clients. It has eye-catching and highly convenient yet cost-effective products to meet the needs and demands of their clients. Their products are a perfect combination of innovation, practicality, and class under a budget.

SPECIALITY:
• Corporate Interior Services
• New Setup, Turnkey Project
• Refurbishment/ Renovation
• Fit Out Work
• Provide Facility Management
• Services Specifically for Banks
• NBFCS, Insurance Company
• Hospitals, Labs
• Startup and MSMES

TIMING: Sun : Closed
Rest All Days : 9am - 7pm