Top Listing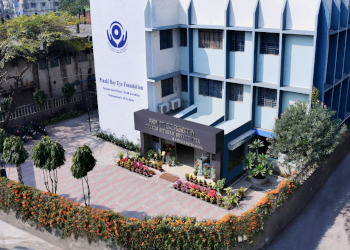 PINAKI RAY EYE FOUNDATION
NH - 34, Sarbamangalapally, Across Hotel Kalinga, Malda, West Bengal - 732101,

DESCRIPTION:
Pinaki Ray Eye Foundation provides excellent eye-care services and facilities for many years. They are known for their highly qualified eye specialists and treatment of a wide range of optical problems. Located in Malda. Pinaki Ray Eye Foundation is well accessible from various parts of Malda. Various eye care services like Glaucoma, Laser treatment, Cataract, Contact lens, Corneal, Retina treatment, Eye muscle treatment, etc. are provided there. This well-maintained center attracts a lot of patients from all around the city.

SPECIALITY:
• Primary Eye Care
• Glaucoma Services
• Cornea And Anterior Segment Services
• Oculoplasty Services
• Paediatric Ophthalmology And Strabismus Services
• Retina Test
• Diagnostic Testing Center

TIMING: Sunday : 10:00 AM - 01:00 PM
Mon - Sat : 09:00 AM - 06:00 PM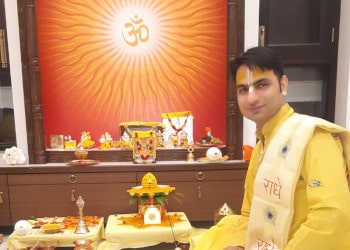 ACHARYA VIVEK VASHISTH
259 Ekta Vihar Baltana, Sas Nagar, Panchkula, Chandigarh, Chandigarh - 134113,

DESCRIPTION:
Acharya Vivek Vashisth has made his name in this vast field of Astrology with sheer talent. This professional Vedic Astrologer has grasped the real meaning of Astrology and has been practicing astrology rituals for the last 15 years. He believes that Astrology, Ayurveda, and Yoga have emerged to make life happier, more peaceful, and prosperous. He has earned respect from thousands of his clients for his ability to make accurate predictions. He does not believe in miracles but in guiding and leading people on the right path using his astrological knowledge.

SPECIALITY:
• Medical Astrology (Mental or Psychological Issues or Disease and Physical Issues)
• Palmistry
• Vedic Astrology
• Previous Life Regression Therapist
• Mental Healer
• Ayurveda
• Karmkand Puja
• Griha and Dev Puja
• Yagna (Yagya)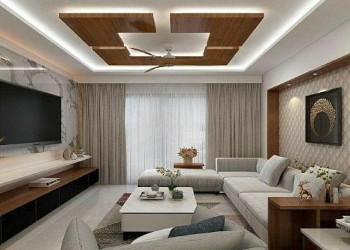 VIBHU INTERIOR STUDIO
Plot No. 9429, Elegance Society, NH - 316, Unit - 35, Bhubaneswar, Odisha - 751018,

DESCRIPTION:
Nestled in Bhubaneswar, Vibhu Interior Studio is well-known for its aesthetic interior designs. With a group of expert architects, designers, and specialists, they focus exclusively on the internal environment through the lens of an interior designer. Over the years, they have become a leading Interior designer in the marketplace with their strategy and design to build a stunning setting. Their field of expertise includes Wardrobe, Ceiling, Wallpaper Decoration, Modular Kitchen, and more.

SPECIALITY:
• Wardrobe Decoration
• Celling Decoration
• Modular Kitchen
• Wallpaper Decoratuion
• Colour Decoration
• UPVC Doors & Windows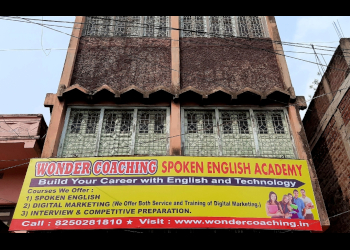 WONDER COACHING
Gurudwara, Gurudwara Road, ShalBagan, Benachity, Durgapur, West Bengal - 713213,

DESCRIPTION:
Coaching helps in creating a space to think in a new way. Wonder Coaching is one of the most recommended coaching centre in Durgapur. The trainers focus on starting with subtle courses, gradually increasing difficulties. The institution is in a good location. The tranquil atmosphere favors a relaxing mind making the learning process more effective. The experienced mentors have significant knowledge about the modern understanding of curriculum and changing trends. They consult with learners and suggest for advancement. Various facilities with different packages and several payment methods are available. Faculty are disciplined and treat every customer with great care. They explain and help customers to grasp the schemes.

SPECIALITY:
• Courses Available :
Spoken English & Digital Marketing Course
• Spoken English Course :
• Communication Lessons
• English Grammar Lessons
• Pronunciation Lessons
• Group Discussion, Debate & Public Speaking
• Interview Skills & Mock Interview Sessions
• Reading Skills & Writing Skills
• Digital Marketing :
• SEO (Off-Page & On-Page)
• Social Media Marketing
• Email Marketing
• Sales Funnel & PPC
• Wordpress Development
• Content Writing & Copy Writing

CERTIFICATE: • ISO 9001-2015 Certified

TIMING: All Days : 8am - 8:30pm