Top Listing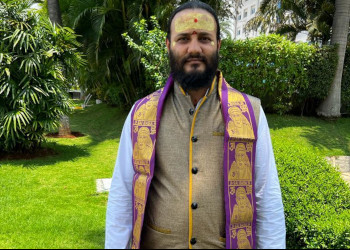 PANDIT DS JOSHI
No. 226,15th Cross,Sampige Road, Malleswaram, Bangalore, Karnataka - 560003,
Opposite Sai Baba Temple

DESCRIPTION:
Pandith DS Joshi is a Best astrologer in Karnataka, Bangalore. He has been delivering expert services in Astrology. Pandith DS Joshi behavior is very polite and friendly, listens to the problems very sincerely and by various means gets a better understanding firstly before giving off any suggestions. Most visitors found His suggestions very helpful in coming out of the unfavourable situations by keeping up hope during those tough times. Consultation and other charges are reasonable.

SPECIALITY:
• Love And Marriage Problems
• Horoscope Reading
• Vastu Consultation
• Education & Job Problems
• Business Problems
• Family Problems
• Horoscope Matching
• Black Magic Removal

TIMING: All Days 24 Hours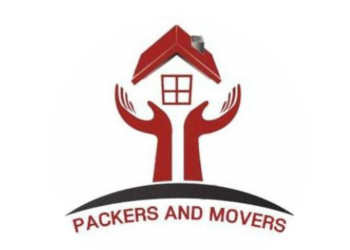 ADVANTAGE PACKERS MOVERS
Room No - 3, 3rd Cross, BTR Garden, Bangalore, Karnataka - 560068,

DESCRIPTION:
Advantage Packers Movers is one of the most renowned packers and movers services in Bangalore. They arrange all the logistics including truck or cargo carrier within the budget and use appropriate packing material for the safety of the products. Advantage Packers Movers is known for providing reliable and trustworthy services to their customers without any hassle. They provide complete solutions to their customers with their moving and shifting of goods with utmost care to avoid any inconveniences.

SPECIALITY:
• Local Moves
• Long Distance Moves
• Corporate Shifting
• International Moving
• Office Relocation
• Furniture Moving
• Car Shipping
• Logistics
• Loading-Unloading
• Industrial Removals
• Warehouse Storage

CERTIFICATE: GSTIN Number : 29JETPS5160D1ZS

TIMING: All Days : 24 Hours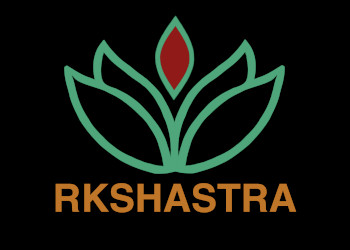 RKSHASTRA
Divya Heights, Rahatani Road, Arvind Colony, Pimple Saudagar, Pune, Maharashtra - 411017,

DESCRIPTION:
Introducing Rajarshhi H Nandy from RKSHASTRA, a renowned Numerologist in Pune. With his exceptional knowledge and expertise in Numerology, he has gained immense popularity in the field. Rajarshhi specializes in deciphering numerical patterns and drawing pseudoscientific inferences from them, providing valuable insights into what the Numbers predict about various subjects.

RK Shastra, under the guidance of Rajarshhi, offers a comprehensive approach to Numerology, encompassing a deep understanding of the subject. Through years of experience, Rajarshhi has honed his skills and developed effective methods that have helped numerous individuals.

One of the key reasons behind Rajarshhi's widespread recognition is his exceptional behavior and approach towards his clients. He prioritizes their needs and provides them with personalized guidance, ensuring their utmost satisfaction. Moreover, the fees and charges at RK Shastra are competitive, making Rajarshhi's services accessible to a wide range of individuals seeking Numerological insights.

If you are looking for an experienced and knowledgeable Numerologist, Rajarshhi H Nandy from RKSHASTRA is the name to trust. His expertise, combined with RK Shastra's commitment to excellence, ensures a rewarding and enlightening Numerological experience.

SPECIALITY:
• Numerology Consultation
• Astro Numerology Consultation
• Vaastu Consultation
• Scientific Logo Analysis
• Handwriting And Signature Analysis
• Inner Engineering To Success And Prosperity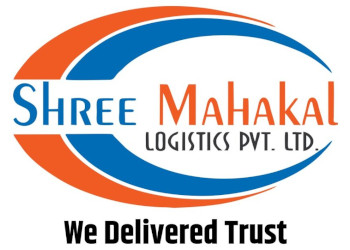 SHREE MAHAKAL LOGISTICS PRIVATE LIMITED
Shop No. 01, Rajput Complex, New By Pass Road, Khajurikala, Bhopal, Madhya Pradesh - 462022,

DESCRIPTION:
Shree Mahakal Logistics Private Limited is a well-recognized Packers and Movers providing service in Bhopal, serving customers in and outside Bhopal. They plan a hassle-free and safe household move anywhere. They are known for their professional services and have experienced and trained staff with years of experience in this field who make the moving and shifting process smooth and quick. They offer services like home relocation and office relocation at an affordable rate.

SPECIALITY:
• Courier/Parcel Service
• Packers and Movers
• Household Shifting
• Office Shifting
• Car Transportation
• Bike Transportation

TIMING: All Days : 24 Hours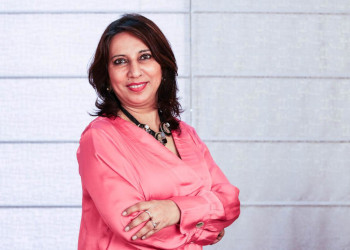 LUSH SKIN & HAIR CLINIC (DR. MUDASIR RASHID KHAN)
Lush Skin and Hair Clinic, Pocket 1, Plot No. 135, Jasola, New Delhi, Delhi - 110025,

DESCRIPTION:
Dr. Mudasir Rashid Khan has finished her postgraduate studies at the prestigious Cardiff University in the United Kingdom. She has spent in excess of 25 years in medicine, specializing in aesthetics here in India as well as in the Gulf and England. With Dr. Mudasir's amazing skills, passion, and qualifications, as well as up-to-date, state-of-the-art technology, there is no better place than Lush Skin Clinic! With Dr. Mudasir's attention to detail and her love of cosmetology combined with the science of Dermatology, her goal is to have 100% results.
At Lush, they not only treat skin issues like eczema and psoriasis, Dr. Mudasir has also specialized in treating acne, pit scarring, and acne scarring, as well as medical aesthetics. Botox, Mesotherapy, PRP, fillers, a non-aggressive facial thread lift, a brow lift, and a snatched jawline are just some of our procedures with state-of-the-art lasers for hair and scar removal.

SPECIALITY:
• Dermabrasion
• Wart Removal
• Photofacial
• Peel, Polishing, Lasers
• Anti Aging Treatment
• Fillers, Dermaroller
• Tattoo Removal
• Electrocautery
• Melasma Treatment
• PRP, Thread Lift, Dermal Fillers, Botox

TIMING: Monday to Saturday : 11am - 8pm
Sunday : Only By Prior Appointment