Snuggled on the eastern ridges of the Himalayas, this tiny country of Bhutan has a magical charm in it. The unique textiles, vibrant festivity, and above all, the dreamlike landscape have made the country known to all. Plan a trip to Bhutan and explore the places still bearing the authenticity of the city.
Take a look at these scenic places of Bhutan:
1. Thimphu
Nestled in the western central region of Bhutan, Thimpu is one of the best places to visit. Harboring the 350-year-old monastery fortress, this city lures crowds all around the world. Enjoy the pristine touch of nature on your visit to the city.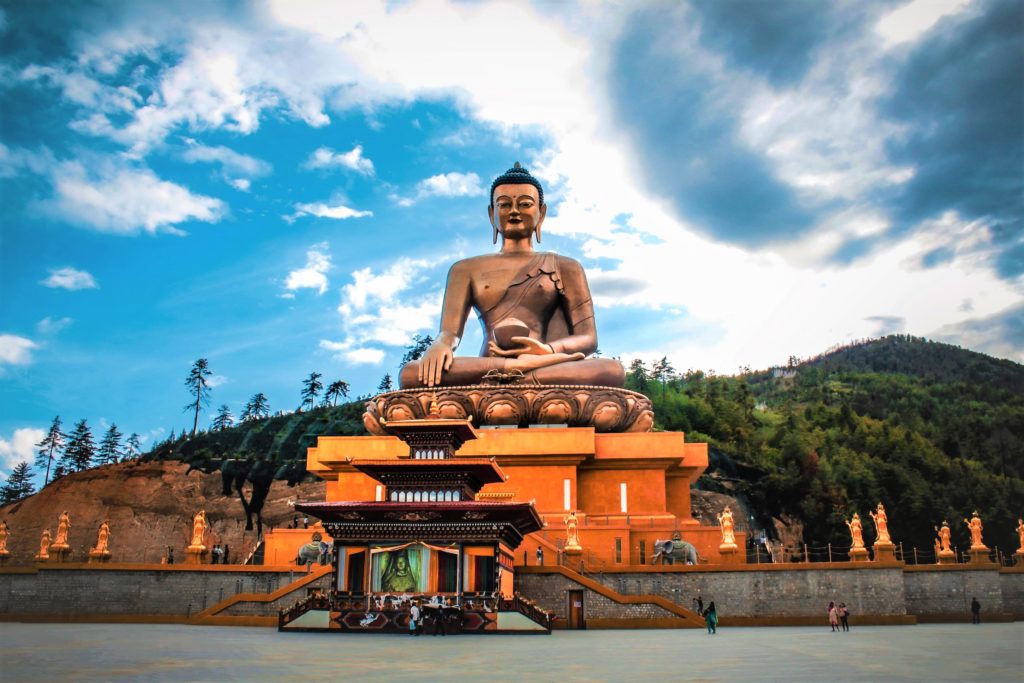 Places to Visit in Thimphu:
Dochula Pass
Buddha Dordenma
Tashichho Dzong
Thimphu Chorten
Folk Heritage Museum & more.
Best Time to Visit: September to November
How to Reach: 
The only international airport in Bhutan, Paro, is around a 2 hour road journey from Thimphu.
2. Paro
Embraced with the beauty of the mystical Himalayas, Paro is a sight to behold. The capital city of Bhutan is famous for its unique Taktshang Goemba. The history of Taktsang goes back to the ancient ruler Gyalse Tenzin Rabgye. He built the monastery in 1692 to commemorate Padmasambhava, who brought Buddhism to Bhutan while riding a tiger.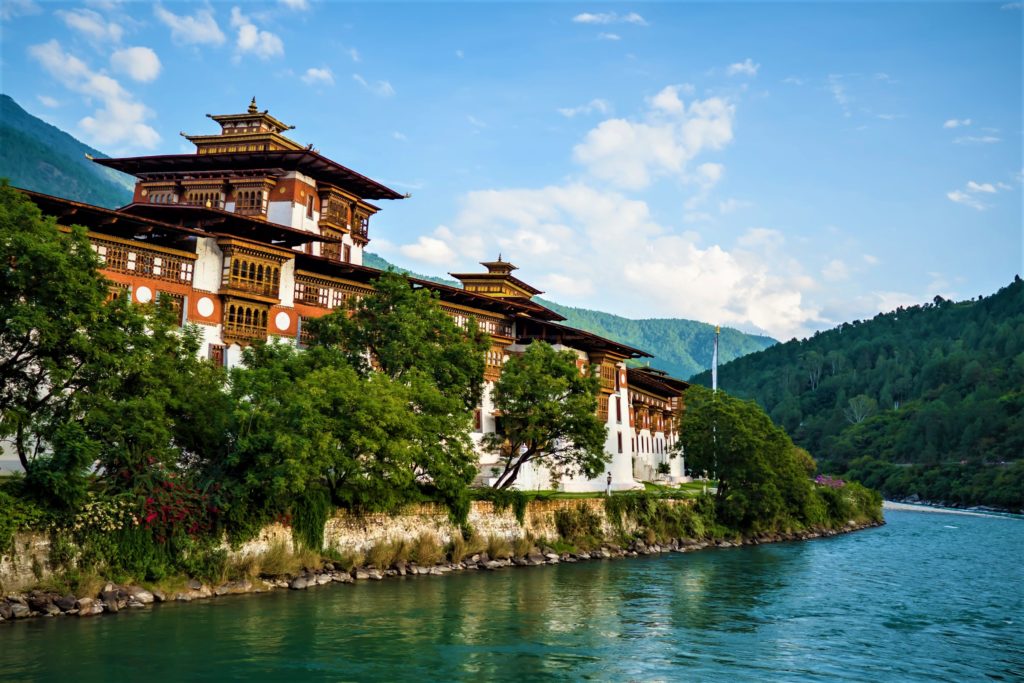 Places to Visit in Paro:
Paro Taktsang
Chele La Pass
Rinpung Dzong
Paro River
Kyichu Lhakhang & more.
Best Time to Visit: March to May
How to Reach:
The main city of Paro is about 7 km away from the airport. You can take a cab to reach there.
3. Punakha
Explore the 17th-century fortress and its unique architecture on your visit to Punakha. Cradled at the conjuncture river Pho and Mo Chhu, the city looks more beautiful during the harvest season.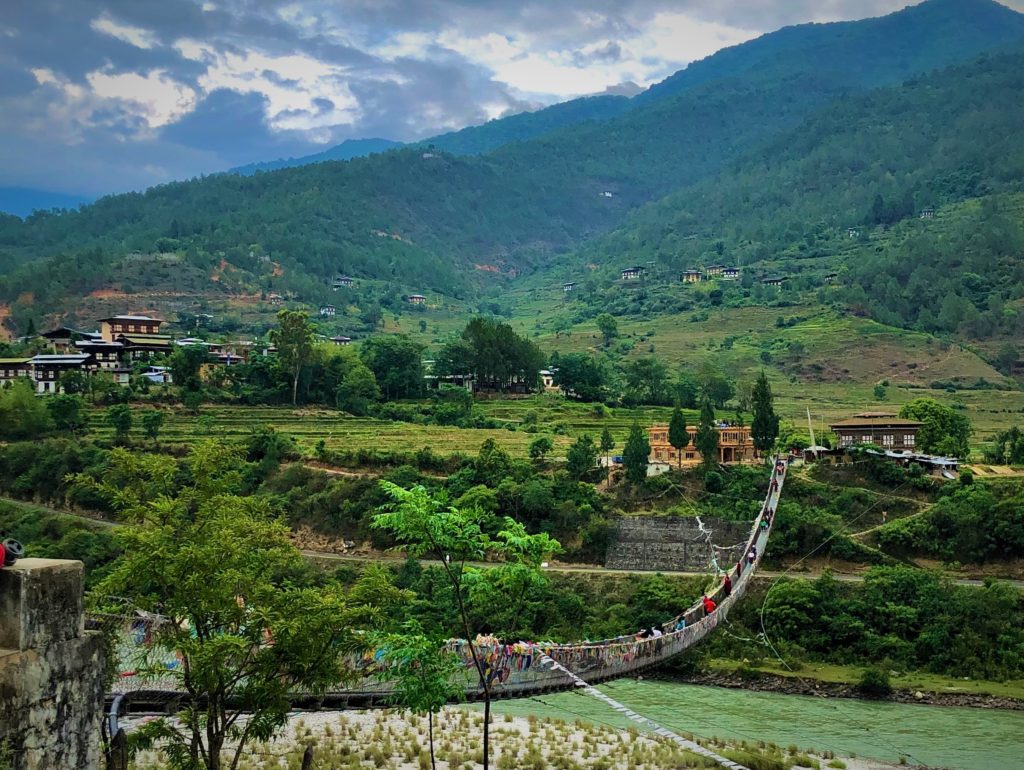 Places to Visit in Punakha:
Punakha Dzong
Khamsum Yulley Valley
Mo Chhu
Chimi Lhakhang & more.
Best Time to Visit: March to May
How to Reach:
The easiest way to reach Punakha is to take a flight to Paro International Airport and then hire a shared taxi or bus to Punakha Valley.
4. Trongsa
Shrouded in vast fields of buckwheat, rice, and potatoes, Trongsa will fascinate you. Established by Nagi Wangchuk in 1644, this place was once the epicenter of power of the Wangchuck dynasty before they became rulers of Bhutan in 1907.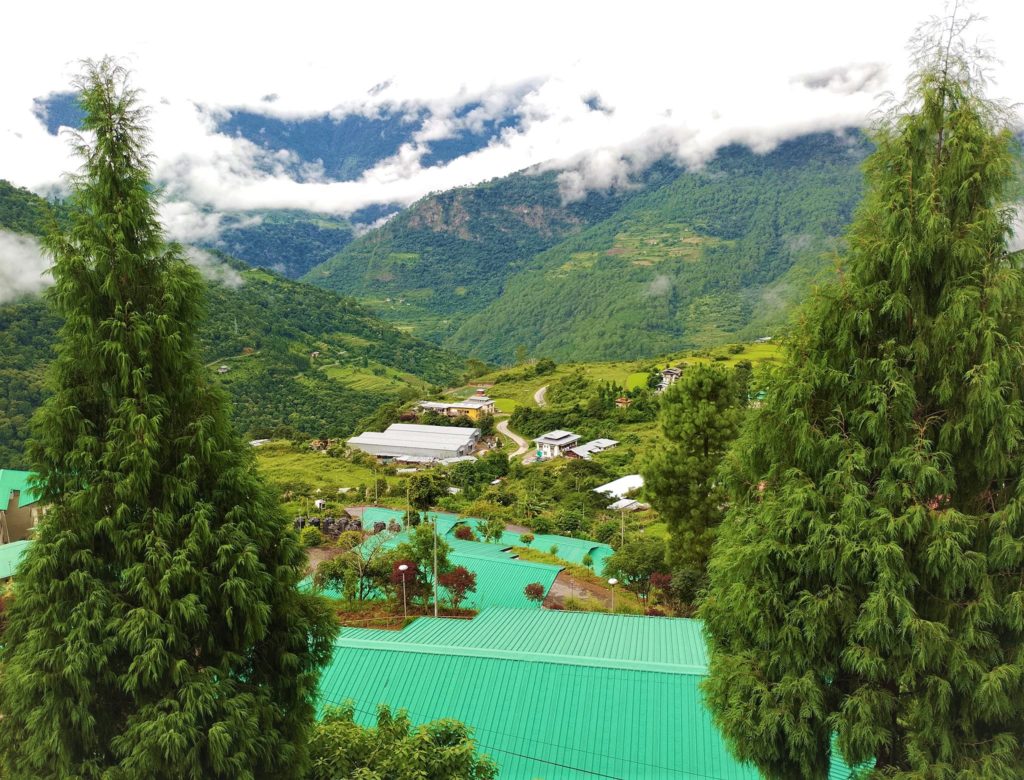 Places to Visit in Trongsa:
Trongsa Dzong
Thruepang Palace
Ta Dzong
Semji village
Chendebji Chorten & more.
Best Time to Visit: November to March
How to Reach:
The nearest airport from Trongsa is Paro, around 230 km away from the city. You can hire a cab from there. You can also reach the city by road from Thimphu.
5. Phuentsholing
Rediscover your inner peace in this vast land of Phuentsholing. The valley welcomes you with its tranquility, simplicity, and unparalleled beauty of nature. The wildlife conservation park, serene monasteries, and scenic viewpoints are popular attractions to tourists.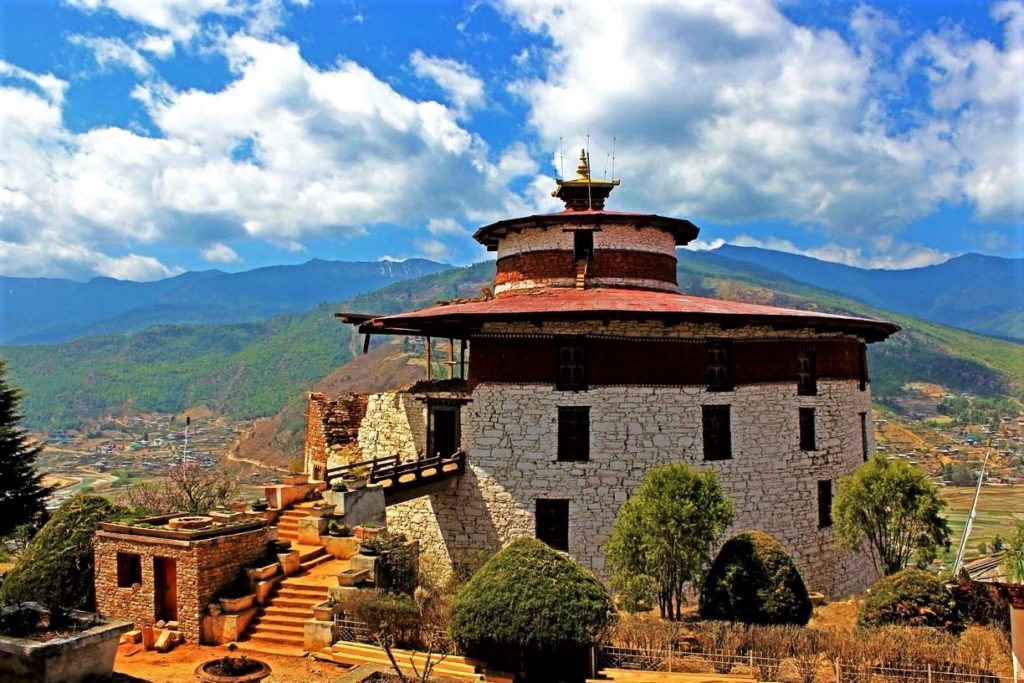 Places to Visit in Phuentsholing:
Bhutan Gate
Zangto Pelri Lhakhang
Crocodile Zoo
Karbandi Monastery & more.
Best Time to Visit: December to February
How to Reach:
The closest airport to Phuentsholing is in Bagdogra while the nearest rail station is Hashimara. You can hire a cab once you reach any of those cities.
6. Wangdue Phodrang
If you love adventure, Wangdue Phodrang might be the place for you. Known for the plethora of trekking trails and hiking grounds, this valley is the perfect place to quench your wanderlust.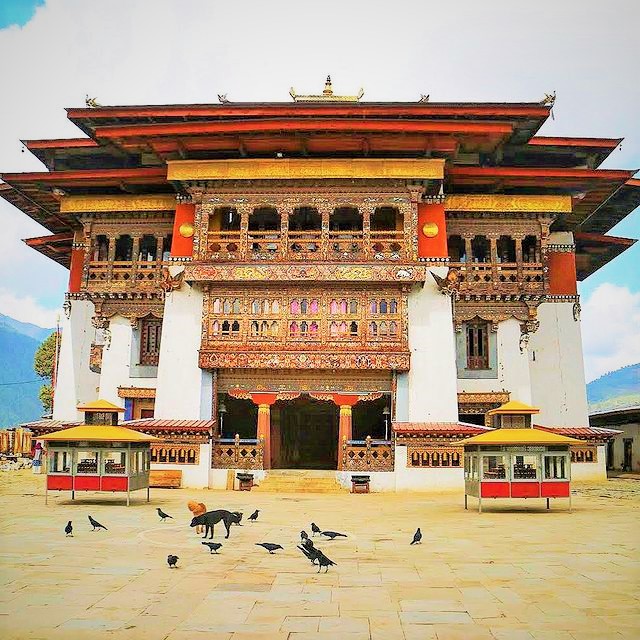 Places to Visit in Wangdue Phodrang:
Chimi Lhakhang
Gangtey Monastery
Phobjikha Valley
Rinchengang Village & more.
Best Time to Visit: March to May
How to Reach:
If you want to travel by air, then take a flight to Paro and book a cab from there. You can also visit the place by train. Take a train to Hashimara and reach Phuntsholing from where you can get a shared taxi or a bus to Wangdue.
7. Jakar
Lying in the heart of Bhutan, Jakar is famous for the Castle of the White Bird. Aside from that, the city is also well-known for its production of honey, cheese, apples, and apricots.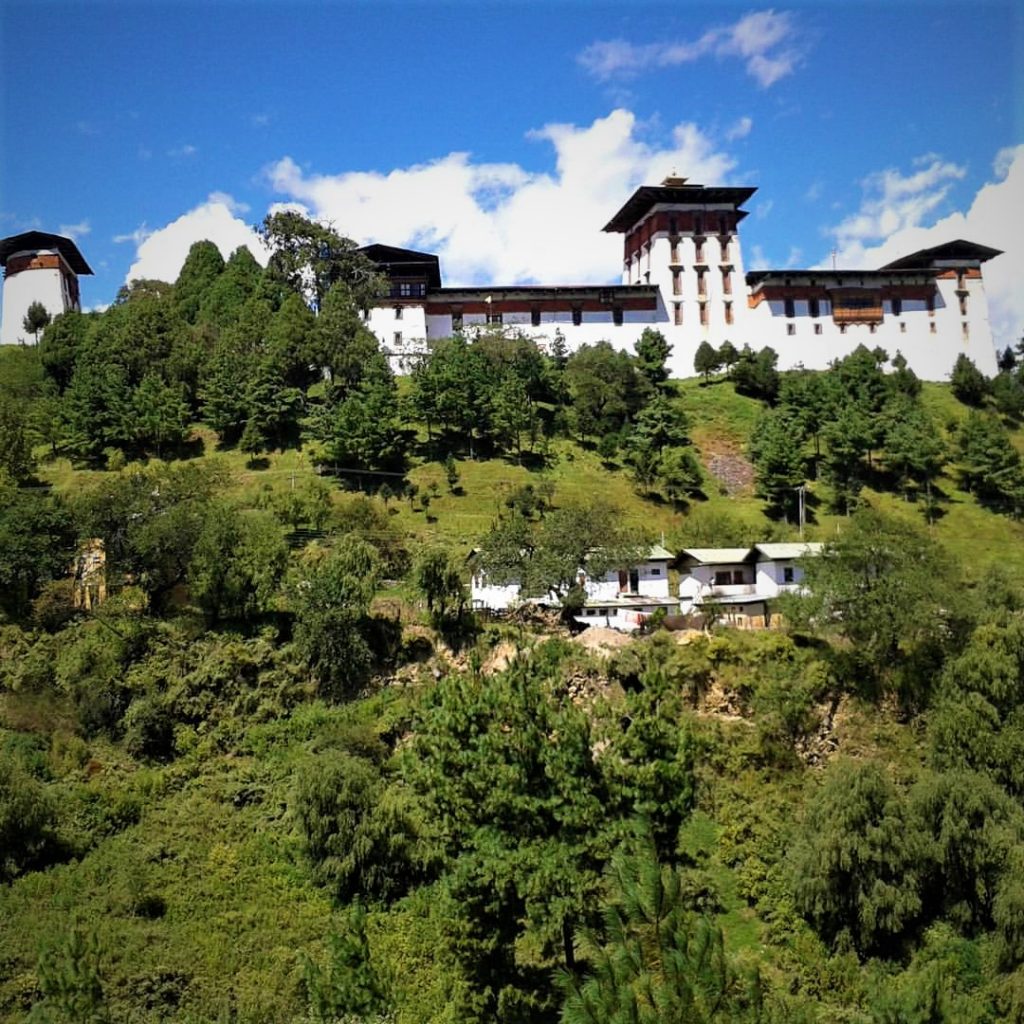 Places to Visit in Jakar:
Jakar Dzong
Khurjey Lhakhang
Jambey Lhakhang
Tamshing Lhakhang
Wangdicholing Palace & more.
Best Time to Visit: May to August
How to Reach:
Also Read: