Don't you love dipping in the cold water in the summer? Summer is the perfect time to visit a water park. There are several Water Parks in India with some amusing rides.
Here is a list of the 10 best Water Parks in India, you can visit:
1. Water Kingdom, Mumbai
Right at the top of the list of the Best Water Parks in India is the Water Kingdom. The park is also the largest water theme park in Asia.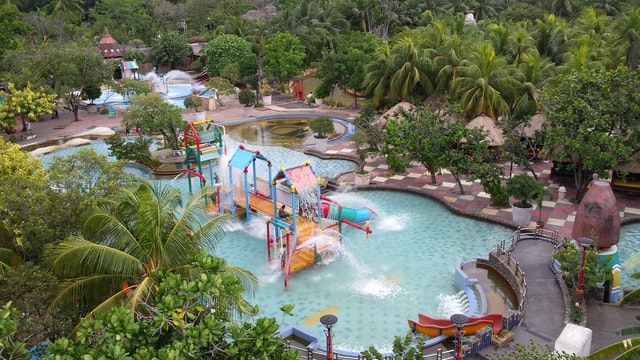 How to Reach:
If you want to go to Water kingdom by train, then you should get off at Borivali station. You can also drive to Water Park or take MBMT Bus no 4.
Things to Do:
There are several rides you can enjoy at the Water Kingdom. However, the most popular one is the What A Coaster. This one's for adults and not for the weak-hearted. Riders fall from a seven-story tower at a speed of 40 miles per hour.
Apart from that, there are other rides, including Goofers Lagoon, Adventures Amazonia, The Lagoon, and more.
2. Wonderla Amusement Park, Cochin
Wonderla Amusement Park at Cochin is well-known for its satisfactory maintenance and exciting rides. The park is also ideal for taking your kids with you as it has a variety of rides for kids.
How to Reach:
Ernakulam junction south railway station is the nearest station from Wanderla, Kochi. You can also take a cab to reach the park.
Things to Do:
Wonderla offers a variety of water rides to their visitors. Enjoy the thrill with the best rides, including Fusion Slide, Wave Pool I & II, Family Slide, Rapid River I & II, Boomerang, and more.
3. World of Wonder (WoW), Noida
World of Wonder in Noida is the perfect place to satisfy your wonder-loving soul. Situated in the center of Noida, the park attracts many visitors.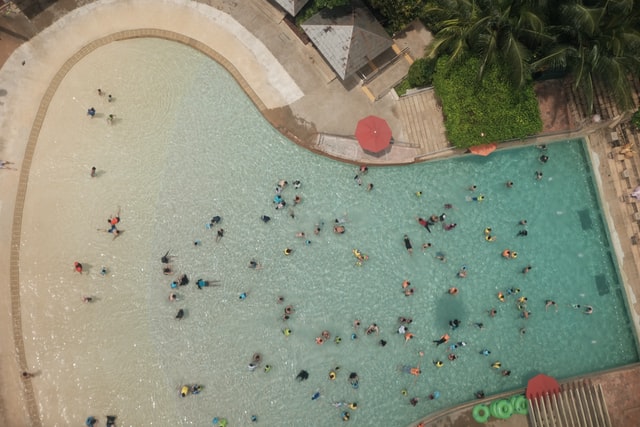 How to Reach:
WoW, Noida is easily accessible by bus, taxi, and metro. The nearest metro station is Noida Sector 18 station.
Things to Do:.
WoW, Noida has around 20 various rides. The most popular rides are Free Fall and Turbo tunnel.
4. Wonderla Amusement Park, Bangalore
The Wonderla Amusement Park in Bangalore is as popular as the park in Kochi. Aside from the water park, Wonderla also has a theme park.
Many find it difficult to finish all the rides in one day but come out having the best time. The park has extremely high thrill rides for daredevils and people who like to test their limits.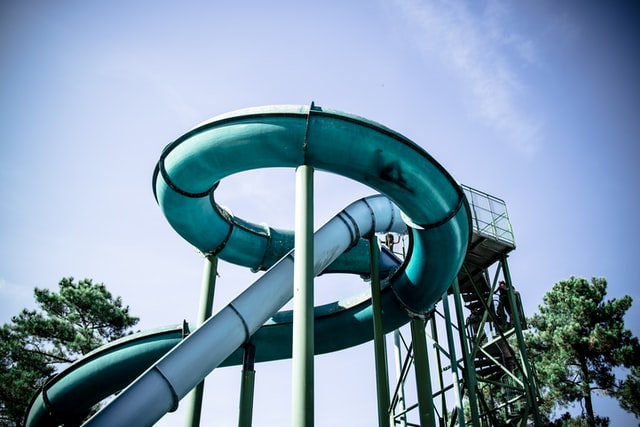 How to Reach:
Bangalore city junction station is the nearest rail station to Wonderla Amusement Park in Bangalore. However, it is 26 km away and takes about 40 to 45 minutes via road using a bus or cab to reach the park.
Things to Do:
With more than 60 exhilarating rides, Wonderla seems impossible to explore within a day. Here are some of the rides you must try when visiting the park: Wavy and vertical fall, Equinox, Insanity, Y-Scream, and all other high thrill rides.
5. Oysters Water Park, Gurgaon
The Oysters in Gurgaon is also one of the best Water Parks in India. With the 10 acres of an area filled with fun rides, the place is perfect for enjoying your summer vacation.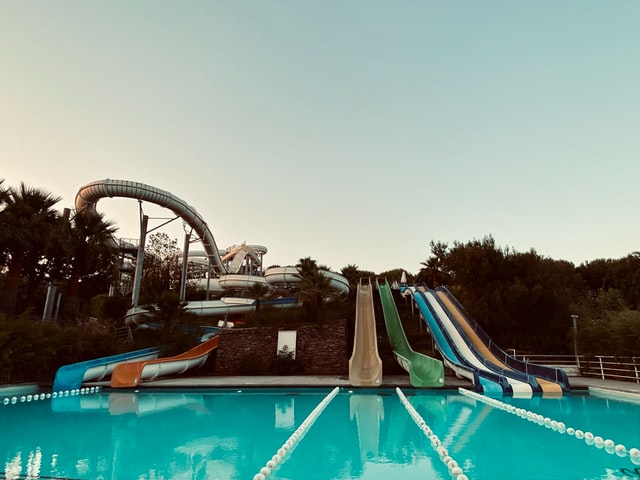 How to Reach:
You can reach Oysters by metro. Huda station is the nearest metro station. In addition to that, you can book a cab or drive by yourself.
Things to Do:
The Oysters Water Park has to offer a number of rides to its guests. If you love crazy heart-pumping rides, then go for SkyFall, Open Float Slide. However, if you do not like that, then you can take rides like the lazy river.
Also Read: