Are you planning a date with your crush? Getting a chance to go on a date with the one you like is like a once-in-a-lifetime chance. So, if you want things to work, you have to pay attention to each detail. One of the most important things you should consider is the venue of the date. If your partner does not like the place, they will most likely feel bored. And the date may go in the wrong direction. But do not worry, we are always ready to rescue you from any haphazard. Today, we have picked the Top 10 Places you can take your partner for your First Date.
Check out these exclusive places you can Visit for your First Date:
1. Take a Tour to the Museum
What do you think about visiting a Museum for the first date? Though it might seem tiresome to spend hours looking at relics and old paintings, Museums are fascinating. There are myriad tales hidden in each antique. Some are about war, and betrayal, whereas others are about love and peace. Do a little research and impress your partner with these stories.
2. Go to a Restaurant
Nothing's more classic than going to a fancy restaurant with your partner for the first day. Wear something nice, pick a bouquet and take your date to fine dining. Have a small chat and ease up with each other. And if you both feel comfortable, ask her for another date.
3. Visit an Amusement Park
Amusement Park is one of the best places you can visit for your first date. It is the perfect spot to become close to each other. You will get a chance to see their personality and genuine reactions when you go on rides or visit a haunted house. Plus, you will never feel bored or awkward.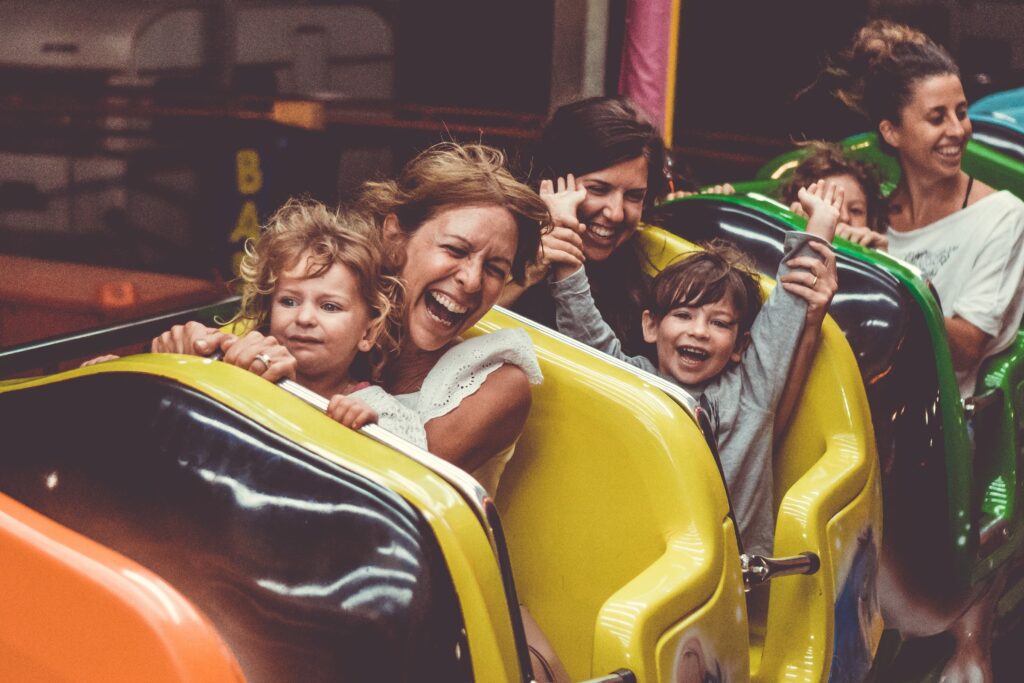 4. Plan a Picnic
If you are thinking about a casual date, go on a Picnic. Choose a place shrouded by beautiful nature, like a lake or park. Take a picnic box with you with the foods and snacks you adore. You can also bring your own food.
5. Ride Cycle
Want to do something unique for your first date? Why not try cycling? It is rather innovative than conventional dates, plus it is fun. But do not take it competitively. Go slow while chatting with each other. You can also ask them to grab something after the ride. Ask your date whether they are comfortable with cycling and plan accordingly.
6. Go on a Coffee Date
Your first impression matters the most when it comes to dating. There are lots of things you have to consider when planning your date. On top of that, your priority should always be to make your date go smoothly. So, a coffee date might be the perfect solution for you. It is simple yet classy, and your date would not feel awkward.
7. Play in the Game Zone
Do you enjoy playing games? What about your partner? If you both share the same hobby, a date at the game zone might be a good choice for you. You can easily open up while playing games. Moreover, you will get to know how your partner reacts when they lose or win.
8. Try Baking
Going to a restaurant for a date is old school. But you can spice it up with something special. Many bakeries and cafes allow their guests to make customized dishes. You can visit any of these shops and try baking with your date.
9. Learn Pottery
Taking a pottery class is a fun and creative date to enjoy together. You can have a piece of memory as a souvenir. But it can be a little messy so ask your partner in advance.
10. Enjoy a day in the Beach
What can be more romantic than watching a sunset together? If you live near the sea, make your first date at the beach. Take a walk at the beach, and enjoy the ocean. You can also bring food.
Also Read: