Embraced with rainforests, tropical savannas, wetlands, and classy cities, Brazil lures wanderes all around the world. Besides, the unique cuisine, rich culture, and thrilling adventures make it hard to resist digging for a few days. So, what are you waiting for? Grab your map and plan a tour of this South American country, Brazil.
Pack your bag, explore and make a bunch of memories on your Brazil Tour. Here is a few places you should stop by:
1. Rio de Janeiro
There might not be many people in the world who have never heard the name Rio de Janerio. This largest coastal city in Brazil is one of the most visited places in the world. Boasting the Atlantic Ocean, Corcovado Mountain, and tropical rainforests, the city looks stunning.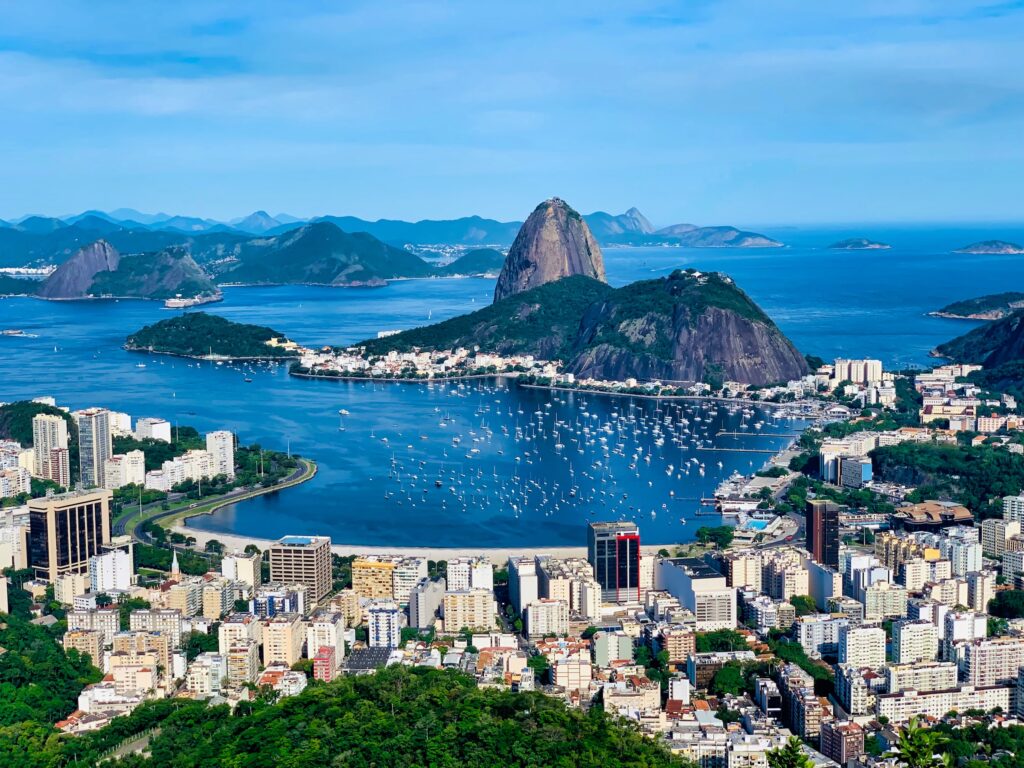 Places to Visit in Rio de Janeiro:
Christ the Redeemer
Maracanã
Escadaria Selarón
Jardim Botânico do Rio de Janeiro
Museu do Amanhã
Sambadrome Marquês de Sapucaí, and more.
Best Time to Visit:
The peak season to visit Rio de Jenrio is between June and July. If you want to avoid crowds, visit during the months of December to March.
2. Salvador
Renowned as the cultural hub of Brazil, Salvador is a city for those who love art. Tangled with the history of the country and colonial buildings, this city tells the story of the bygone era.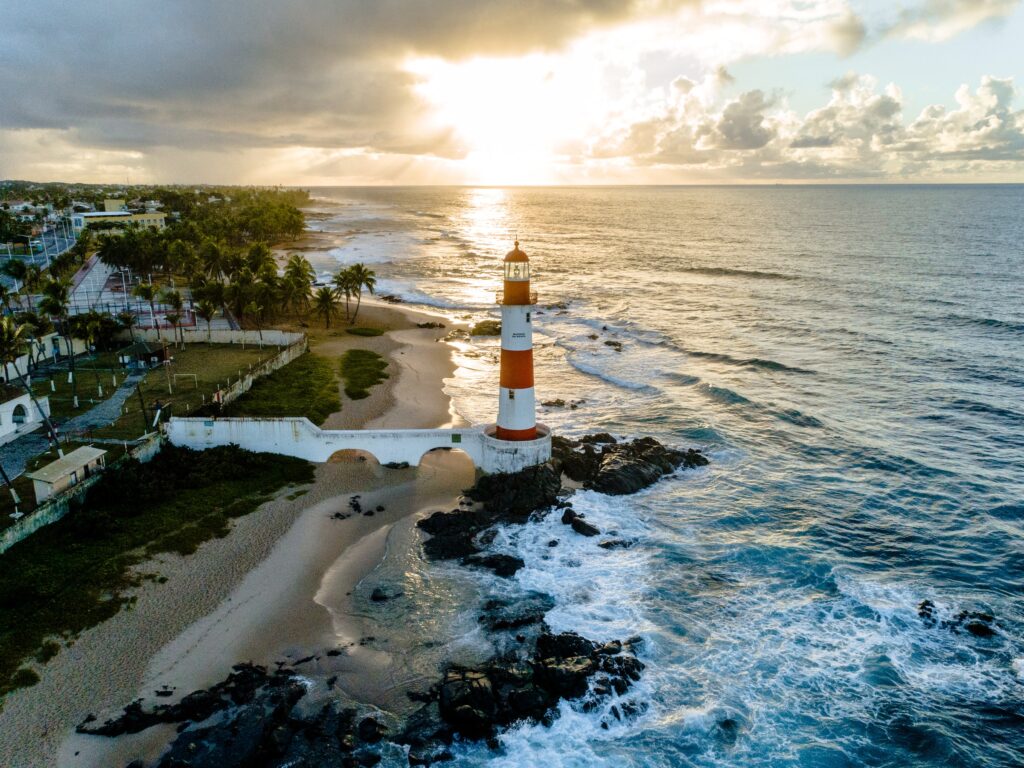 Places to Visit in Salvador:
Pelourinho
Sao Francisco Church and Convent
Ilha dos Frades
Casa do Rio Vermelho
Praia do Farol da Barra, and more.
Best Time to Visit:
Explore the tropical beach destination of Brazil, Salvador, between December to March.
3. São Paulo
Homing wide avenues, skyscrapers, museums, streets, and restaurants, São Paulo is one of the most populated in the world. Add this city to your Brazil Tour to experience the diverse culture and tasty food dishes.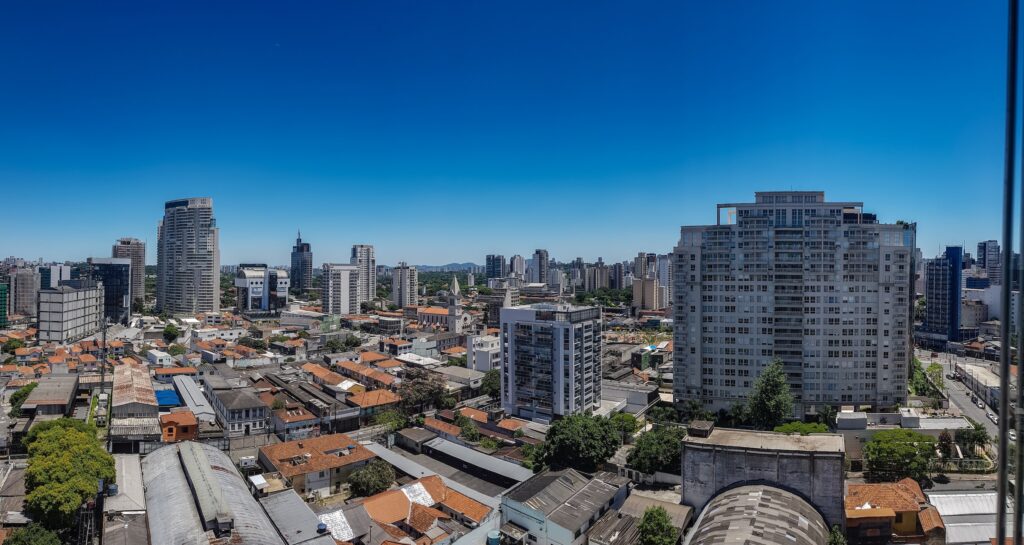 Places to Visit in Sao Paulo:
Ibirapuera Park
Museum of Art of São Paulo
Pinacoteca de São Paulo
Mercado Municipal de São Paulo
São Paulo Cathedral, and more.
Best Time to Visit:
A trip to São Paulo is more pleasant in the months of March to May and October to November. The weather remains comfortable during this season.
Also Read:
4. Foz do Iguacu
Boasting one of the most beautiful waterfalls in the world, Iguazu Falls, Foz do Iguacu is on the bucket list of many. Aside from that diversity, encircled by the fall is a sight to behold.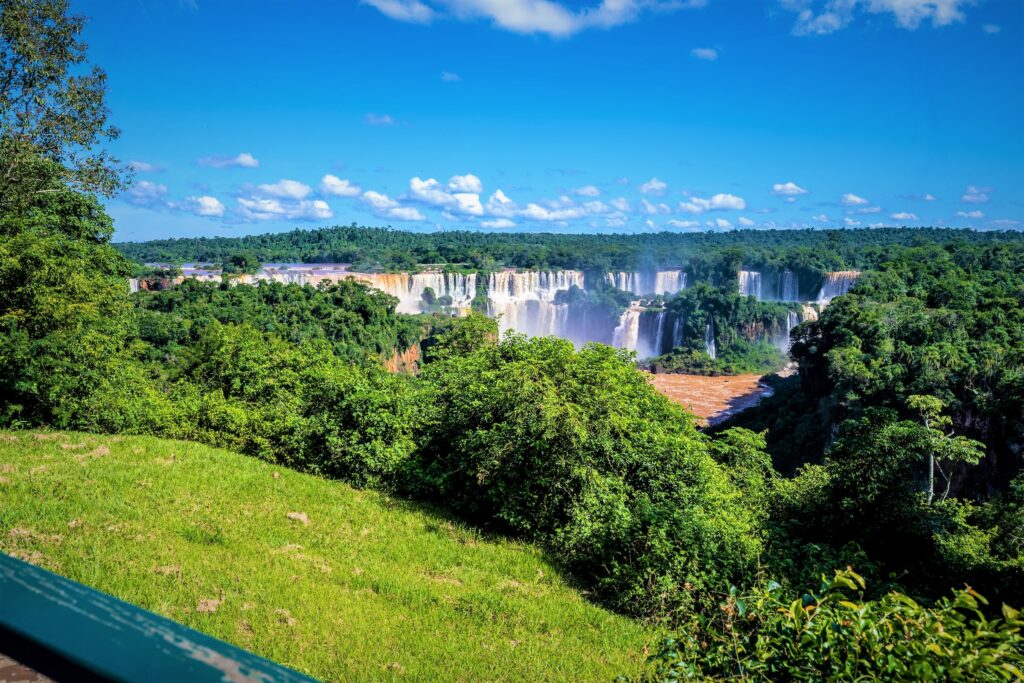 Places to Visit in Foz do Iguacu:
Iguazu Falls
Parque das Aves
Marco das Três Fronteiras
Iguaçu National Park, and more.
Best Time to Visit:
Although the Iguazú Falls look mesmerizing all around the year, the ideal time to visit Foz do Iguacu is from late March to May, or August to early October.
Also Read:
5. Brasilia
The Brazil Tour feels incomplete without a trip to Brasilia. Although it might seem as alluring as the other places, the capital city of Brazil is worth a visit. Inaugurated in 1960, this city is the perfect portrayal of modern architecture.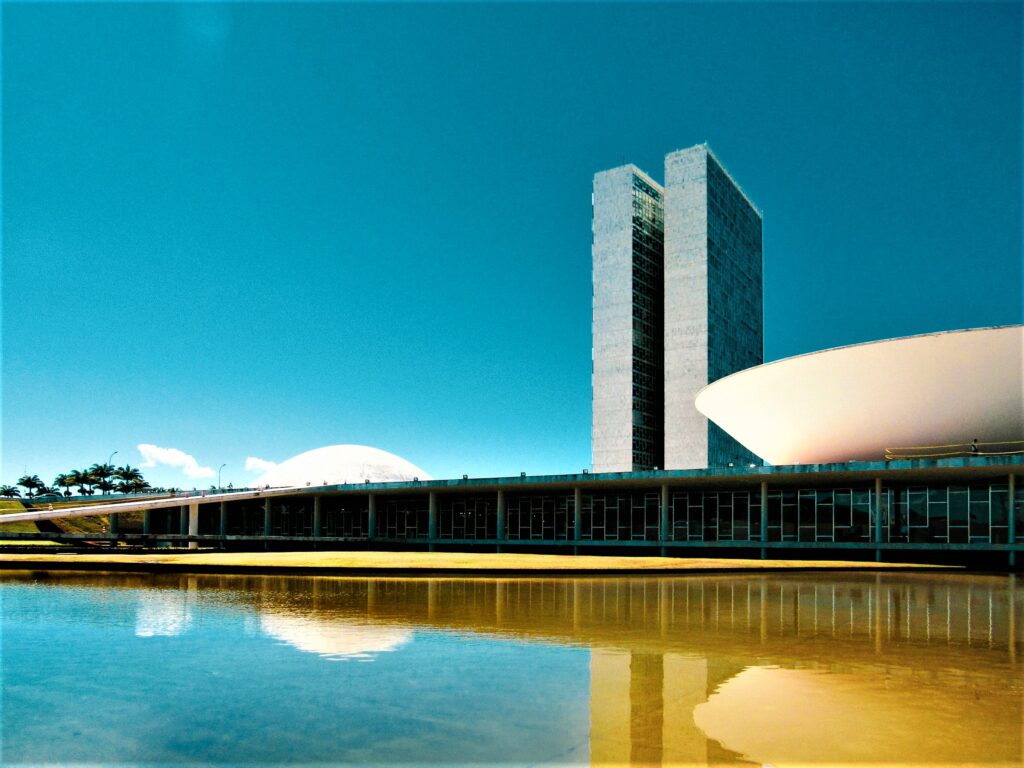 Places to Visit in Brasilia:
Pontao do Lago Sul
Catedral Metropolitana Santuario Dom Bosco
Memorial JK
Parque da Cidade Sarah Kubitschek, and more.
Best Time to Visit:
You can plan a tour to Brasilia in both the dry and wet seasons. The best months to visit Brasilia are May, June, October, and March.
Also Read:
6. Curitiba
The capital city of Paraná state, Curitiba, might not be widely known to travelers. But it holds a special place for the natives. With the beautiful botanical garden and a calming ambiance, the city has a charm of its own.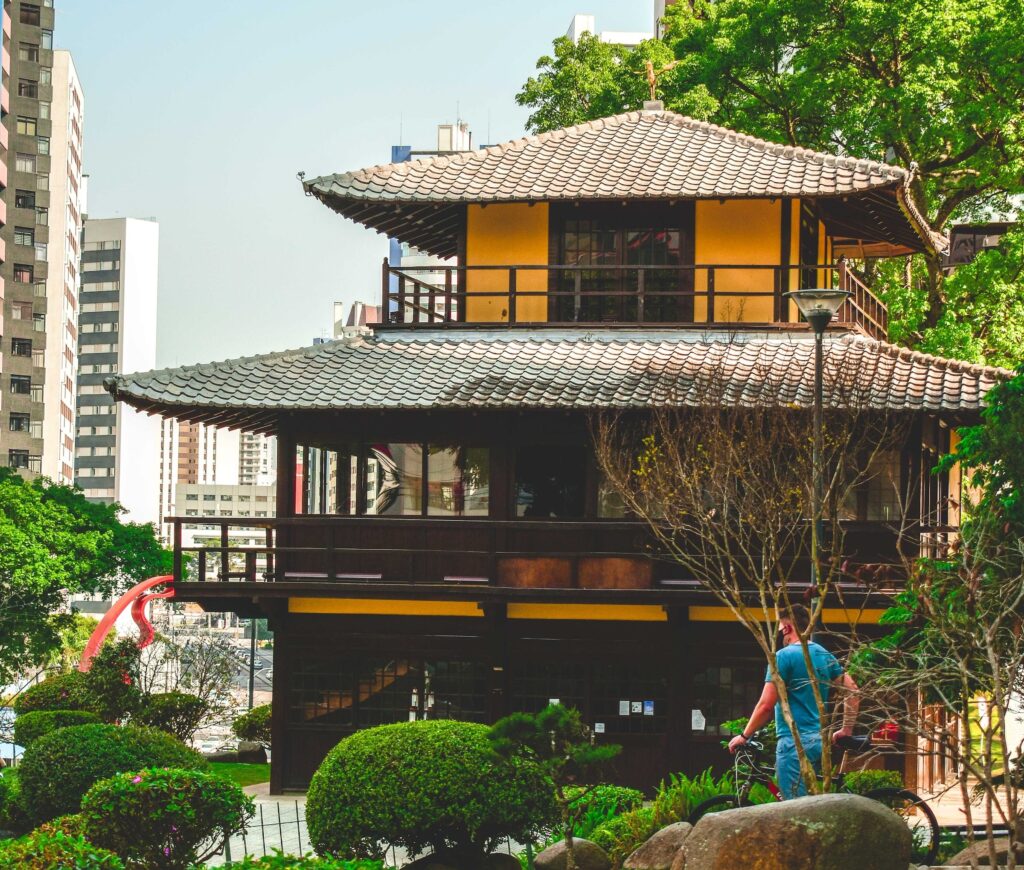 Places to Visit in Curitiba:
Museu Oscar Niemeyer
Botanical Garden of Curitiba
Ópera de Arame – Vale da Música
Parque Barigui
Parque Tanguá, and more.
Best Time to Visit:
Curitiba experiences a humid climate with hot summers. The weather stays comfortable between the months of June to September.
Also Read:
7. Florianopolis
The Magic Island of Brazil, Florianopolis, truly looks magical with its stunning landscape. Decked with beaches, blue waters, and laid back lifestyle, the city has become popular with wanderers.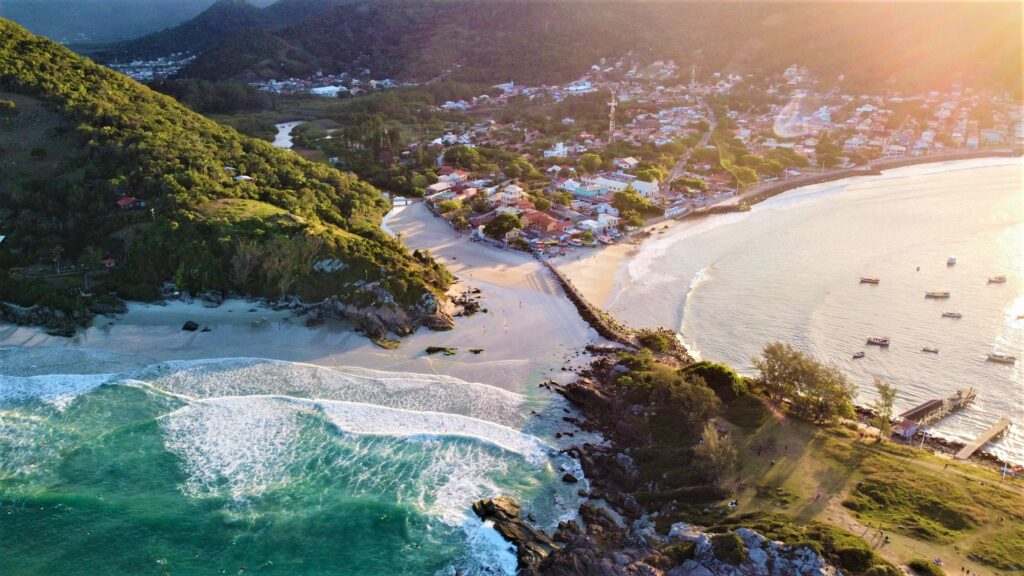 Places to Visit in Florianopolis:
Santo Antonio de Lisboa
Lagoinha do Leste
Campeche Island
Joaquina Beach
Canasvieiras Beach, and more.
Best Time to Visit:
The city of Florianopolis has a modest temparature during the summer months but with heavy rainfall. So, plan your tour during the winter months from June to September
8. Belo Horizonte
Lying on the eastern edge of the sertão, Belo Horizonte has many tourist attractions for locals and foreigners. With lots of greeneries, museums, and galleries, this metropolis offers a pleasant experience.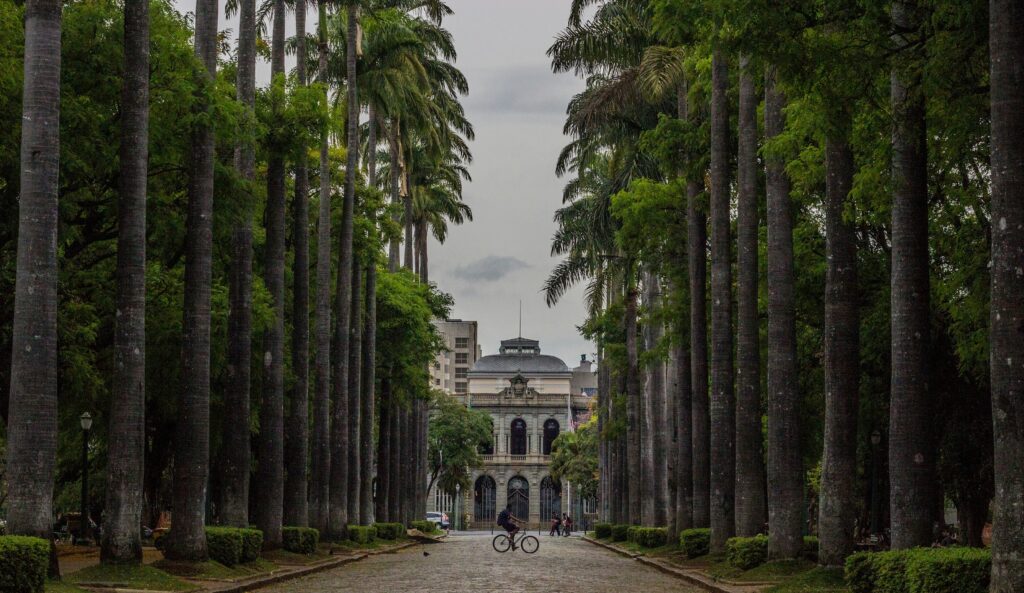 Places to Visit in Belo Horizonte:
Praça da Liberdade
São Francisco de Assis and Lagoa da Pampulha
Palácio das Artes
Mercado Central, and more.
Best Time to Visit:
If you want to enjoy the festival of Belo Horizonte, visit between April and May. However, the hotel and flight prices can be pricey in these months.
9. Recife
If you like to explore places that are not swarmed with travelers, plan a trip to Recife. The city portrays the perfect blend of past and present. Take a stroll on the remote beaches, colonial as well as modern architecture.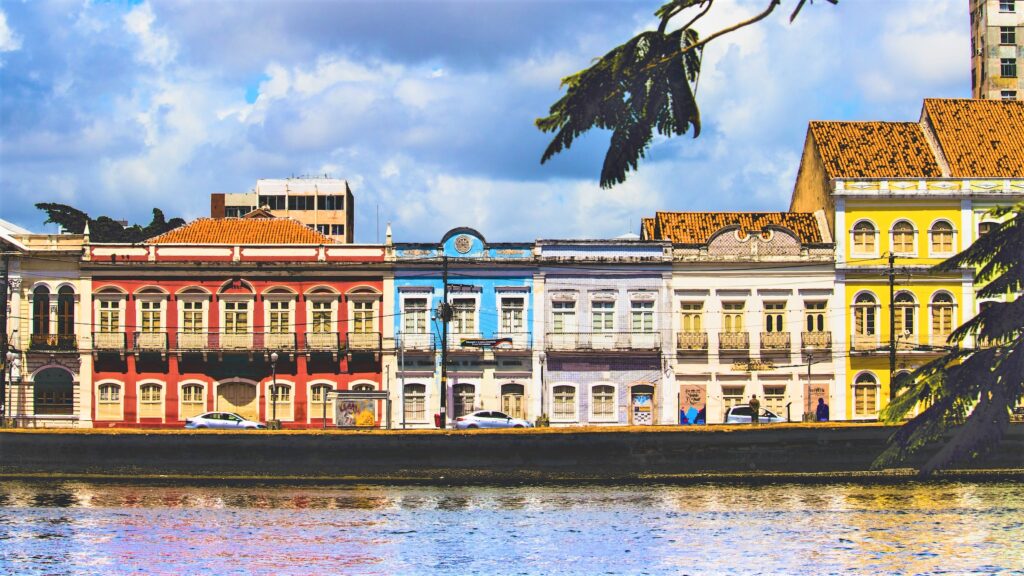 Places to Visit in Recife:
Ricardo Brennand Institute
Oficina Ceramica Francisco Brennand
Praça do Marco Zero
Recife Antigo, and more.
Best Time to Visit:
The high season in Recife starts from December to March. You can also visit the city in September and October.
10. Porto Alegre
Last but not least, Porto Alegre is the largest city of Rio Grande do Sul. The city holds the cultural significance of Brazil.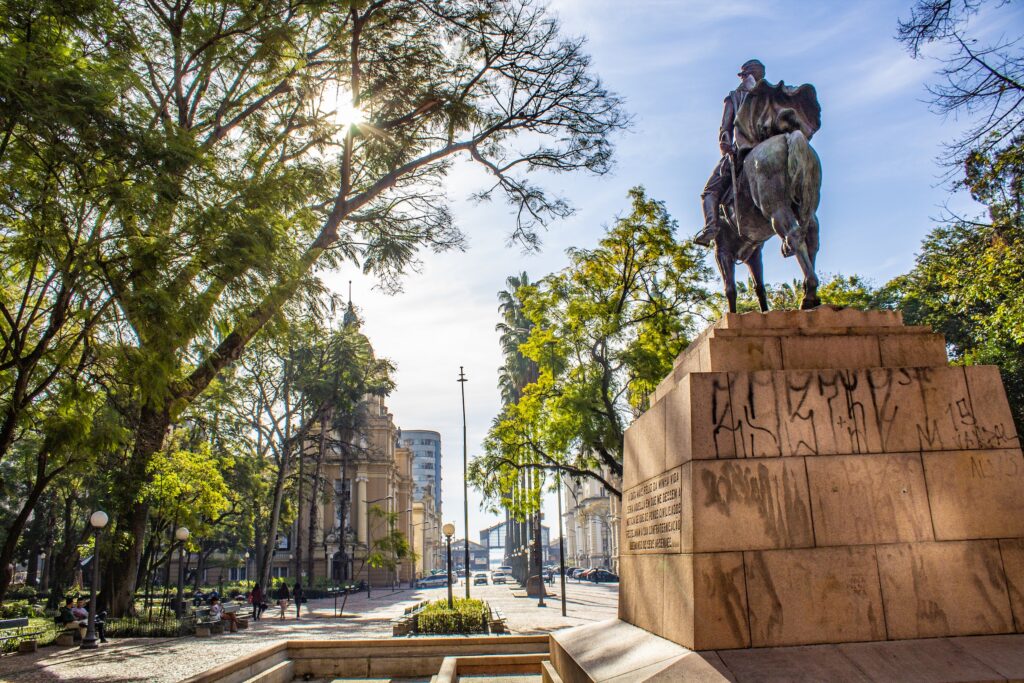 Places to Visit in Porto Alegre:
Porto Alegre Public Market
Farroupilha Park
Parque Moinhos de Vento
Arena do Grêmio, and more.
Best Time to Visit:
Visit Porto Alegre between November to March when it rains little.
Also Read: