Nestled between the Indian and Pacific oceans, Tourism in Indonesia is well-known for its beautiful beaches and islands. Moreover, the city is famous for its rich history and ancient temples. The exotic cuisine and the stunning vistas lure travelers all over the world.
Enjoy the Tourism in Indonesia with these places:
1. Bali
Bali is no doubt one of the most visited places in Indonesia. The Island of Gods seems like heaven with volcanic mountains, beaches, and coral reefs. Explore the rich Balinese culture as well as water sports activities with your loved ones.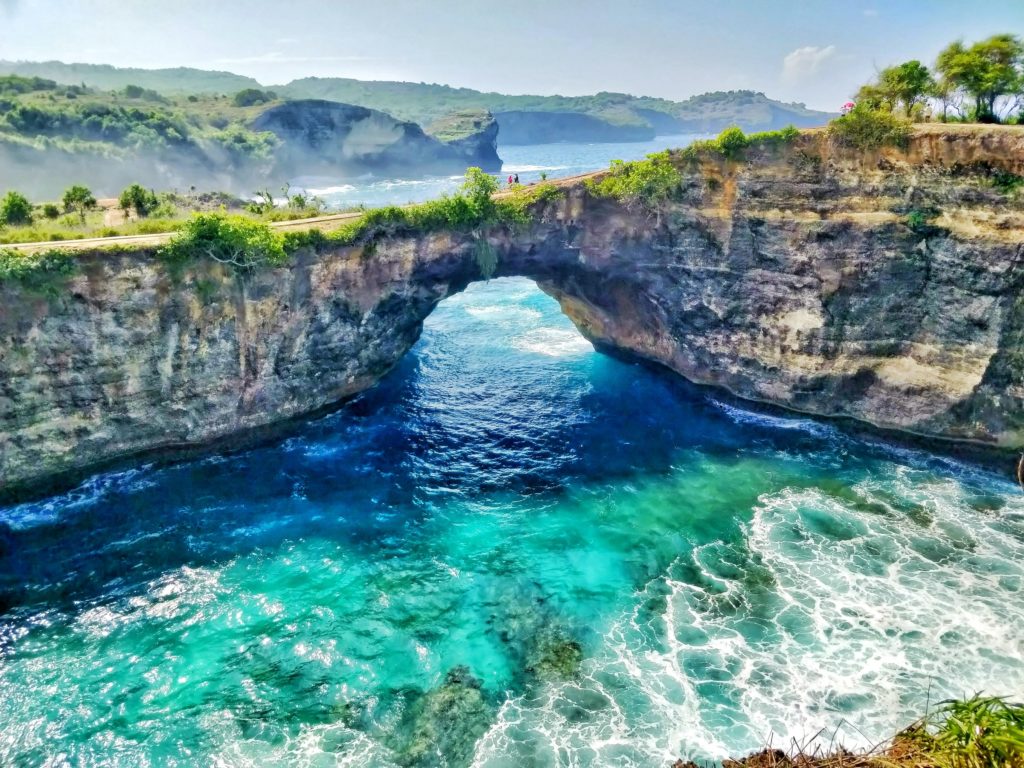 Places to Visit in Bali:
Double Six Beach
Seminyak Beach
Sacred Monkey Forest Sanctuary
Mount Agung
Waterbom Bali
Bali Wake Park
Sindhu Market & others.
Best Time to Visit:
The weather in Bali is pleasant almost all year. But the best time to visit the city is between April to October. The cheapest time to visit is between October and March, as it rains most of the time.
Also Read:
2. Jakarta
The capital city of Indonesia, Jakarta, is the heart of the country. The pleasant weather, exotic nightlife, old buildings, and delicious foods make Jakarta more alluring. Moreover, the friendly citizens welcome tourists with open hands.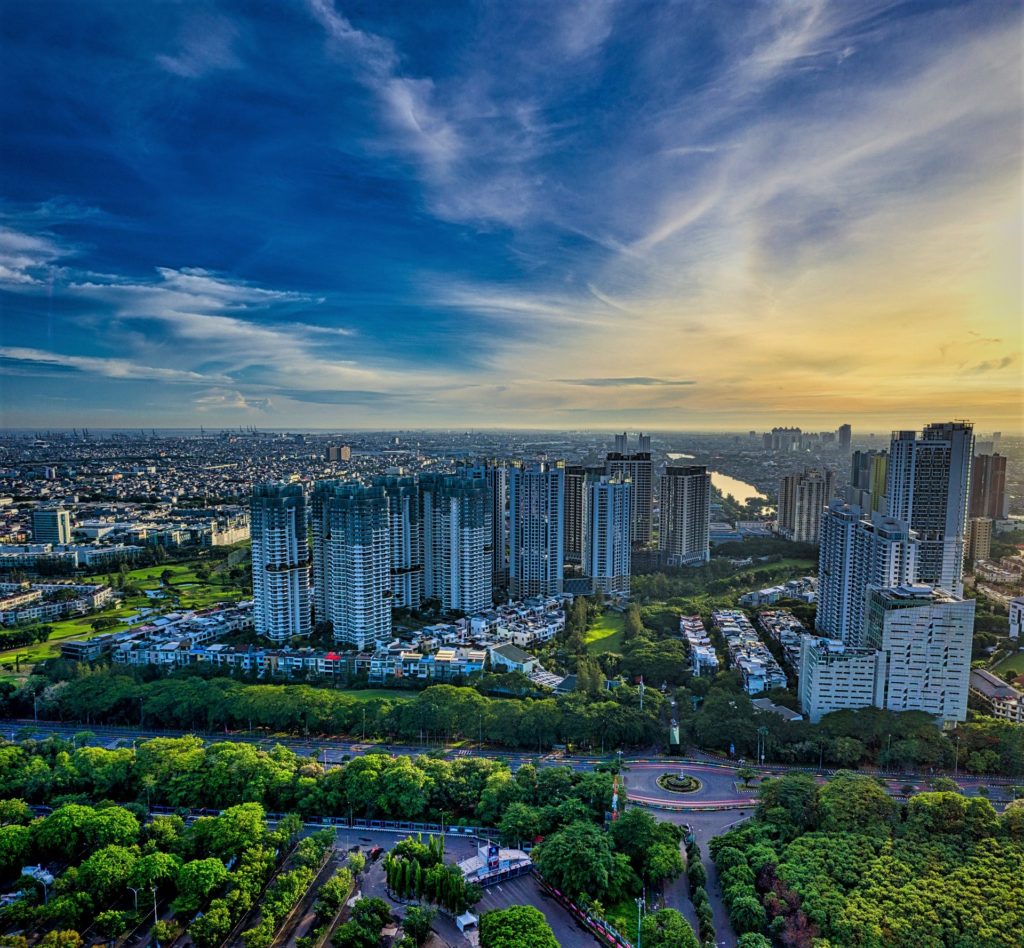 Places to Visit in Jakarta:
National Monument of Indonesia (MONAS)
Grand Indonesia Mall
Merdeka Square
Kota Tua & others.
Best Time to Visit:
The best time to visit Jakarta is from June to September. The weather remains dry and cool during this time.
Also Read:
3. Mount Bromo
If you love adventure, Mount Bromo might be the place for you. Nestled on the Ring of Fire in Indonesia with many active volcanos, this place is like a ticking bomb. Nonetheless, the exquisite scenery of this barren land will charm you.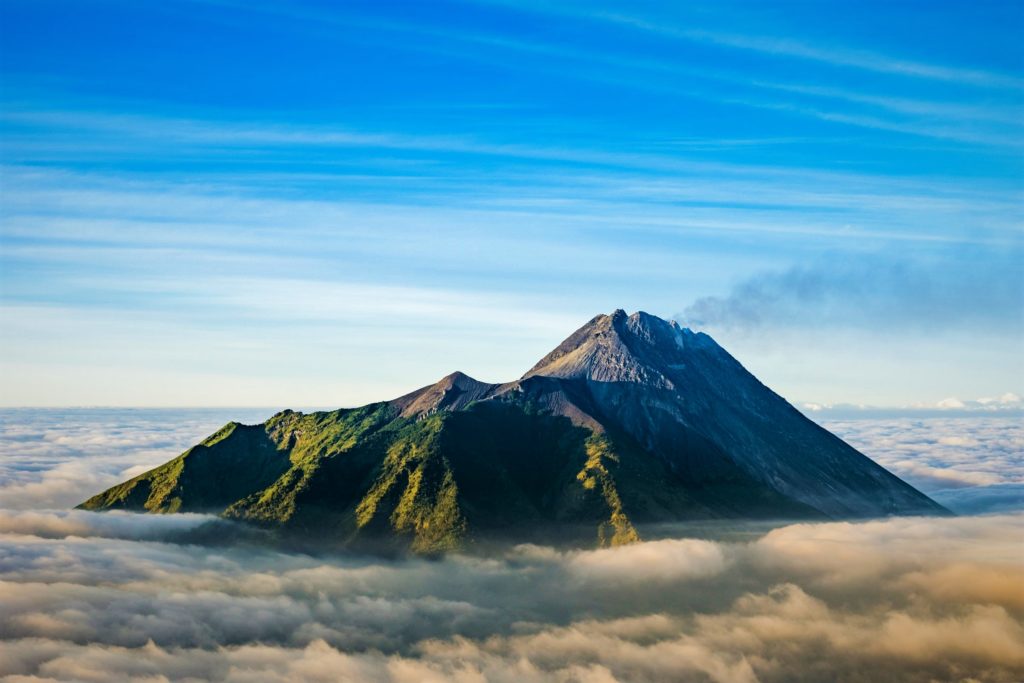 Places to Visit Mount Bromo:
Mount Penanjakan
Luhur Poten Temple
Bromo Crater Hike
Cemoro Lawang Village
Savannah Hill & others.
Best Time to Visit:
Travel to Mount Bromo in the dry season that lasts from April to October.
Also Read:
4. Komodo
Do you think dragons exist? If you think dragons are a myth, you might be wrong. Although they do not breathe fire or have wings, they are alive. Tucked away in east Indonesia, Komodo island houses the descendants of the dragons. Apart from that, the island is a perfect place for canoeing, hiking, and snorkeling.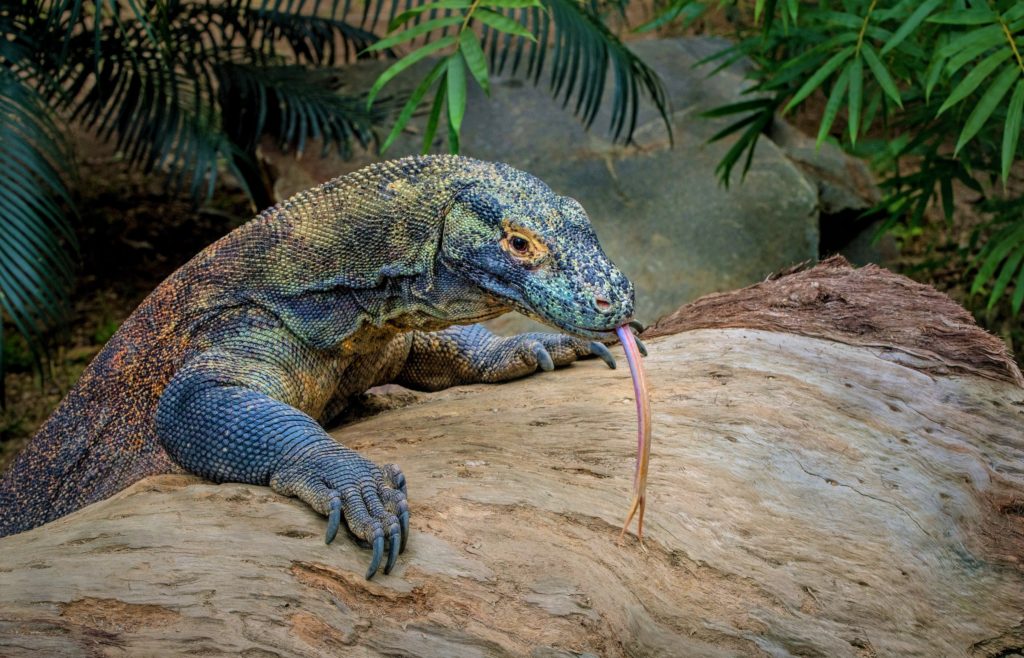 Places to Visit in Komodo:
Pink Beach
Komodo Island
Komodo National Park
Batu Bolong Reef
Pengah Reef & others.
Best Time to Visit:
April to June is the perfect time to visit Komodo Island. After the rainy season, the weather remains calm and pleasant.
5. Lake Toba
The Grandiose Toba Lake in North Sumatra Province is the largest crater lake in the world. The tranquil nature and pristine water have made it famous to tourists. Explore the island on a bike through the road, enjoying the cool breeze and enchanting sights.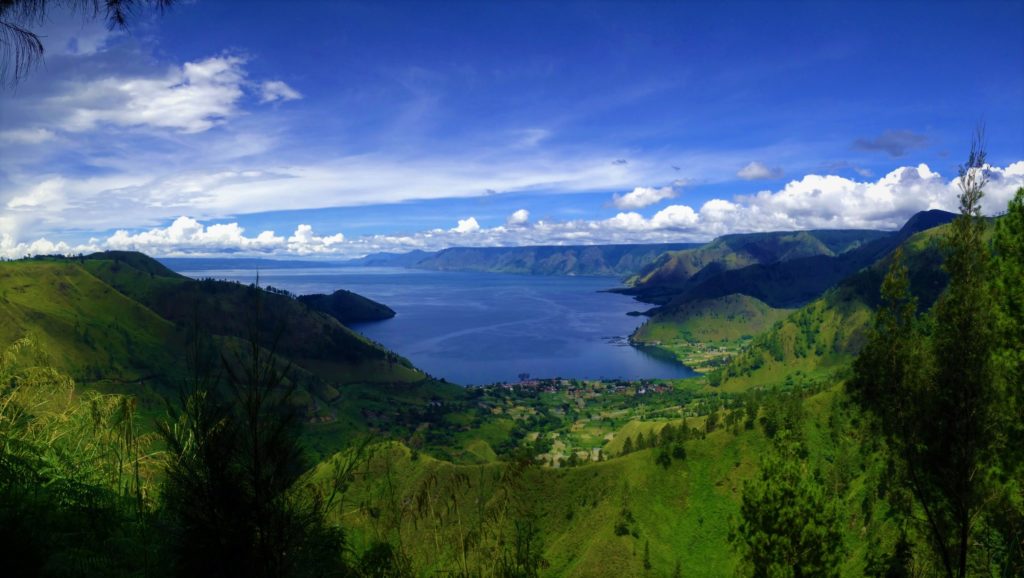 Places to Visit in Lake Toba:
Jangga Dolok Village
Tongging Village
Tomok Village
Tarabunga Hill
Holbung Hill
Pusuk Buhit & others.
Best Time to Visit:
The best time to go to Lake Toba is in May.
6. Ubud
Embraced by the lush greeneries of Rainforests and prolonged Rice Fields, Ubud is an exotic location for nature lovers. Soothe your soul in this tranquil atmosphere relishing spa, yoga, and other activities.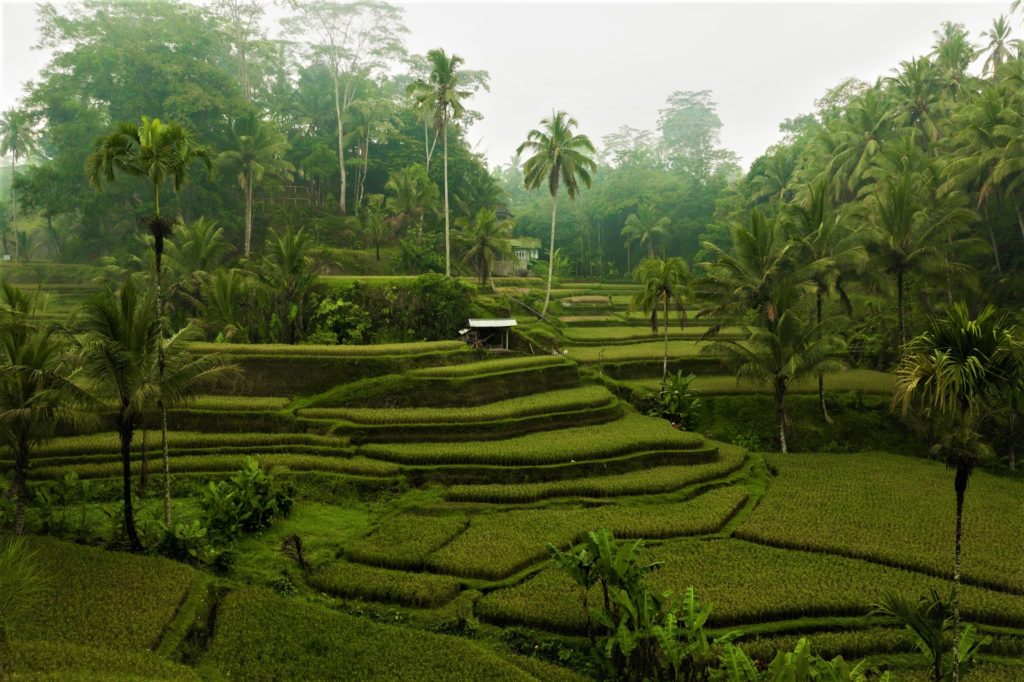 Places to Visit in Ubud:
Sacred Monkey Forest Sanctuary
Campuhan Ridge Walk
Saraswati Temple
Ubud Kajeng Rice Fields Walk
Tegenungan Waterfall & others.
Best Time to Visit:
The best time to visit Ubud is from June to September. The peak season is July & August as the weather stays pleasant.
Also Read:
7. Lombok
Blessed with endless white sandy beaches and pristine wilderness, this secluded island of Indonesia Lombok is perfect for a honeymoon. The serene ambiance will help you get closer to your partner.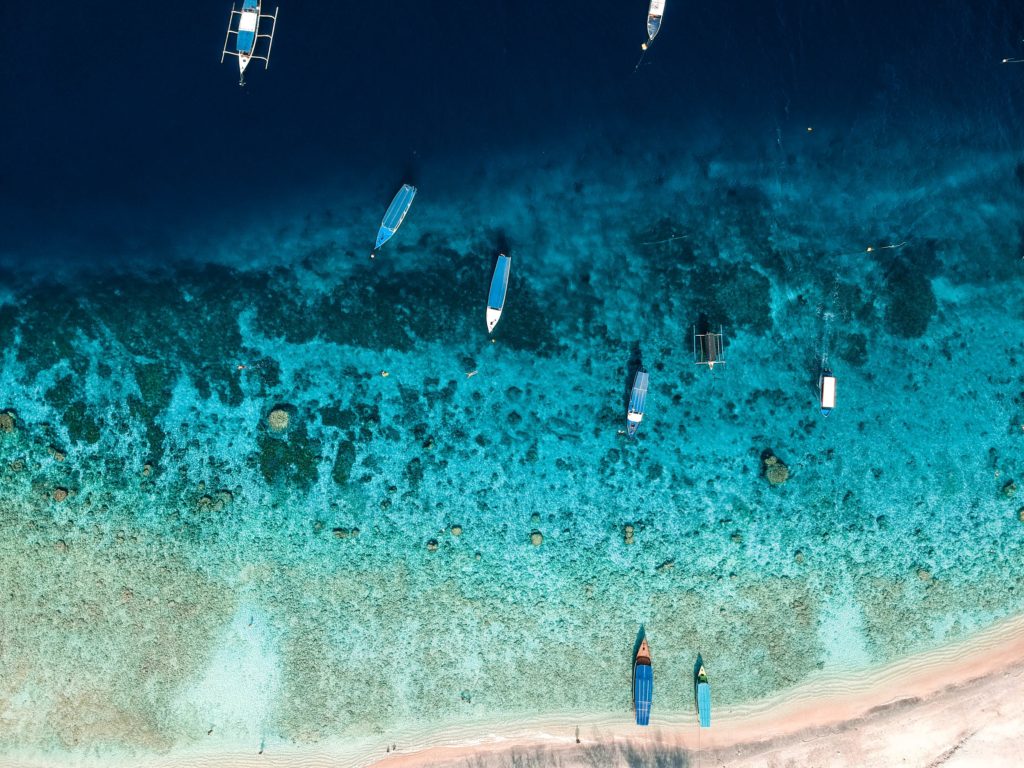 Places to Visit in Lombok:
Mount Rinjani Trek
Pura Batu Bolong,
Pura Lingsar
Pura Meru & others.
Best Time to Visit:
The best time to visit Lombok is from July to September. Avoid summer, Christmas, and New Year as the island can become quite crowdy during those times.
8. Gili Islands
Neighboring the serene isle Lombok, Gili Island is another popular place for couples. This archipelago consisting of three small islands is a heaven for those who love snorkeling and scuba diving. Enjoy a cozy vacation with your loved ones in one of the resorts of these three isles.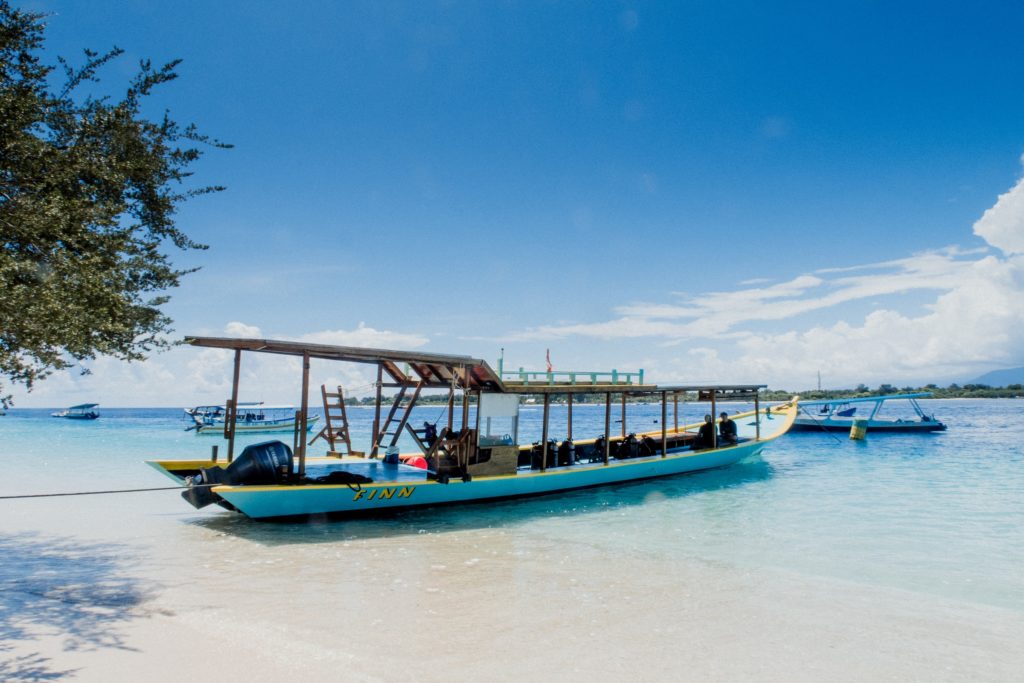 Places to Visit on Gili Island:
Gili Trawangan Island
Surf Point Bongkas
Gili Trawangan Turtle Hatchery
Masjid Agung Baiturrahman
Ostina 3 Fast Boat & others.
Best Time to Visit:
Experience the pleasant tourism of the Gili Island in Indonesia from July to September.
9. Yogyakarta
Harboring the rich history, culture, art, and tradition, this city of Indonesia, Yogyakarta, is a majestic archeological site. If you love history, you will relish the Javanese fine arts, including theater and ballet performances.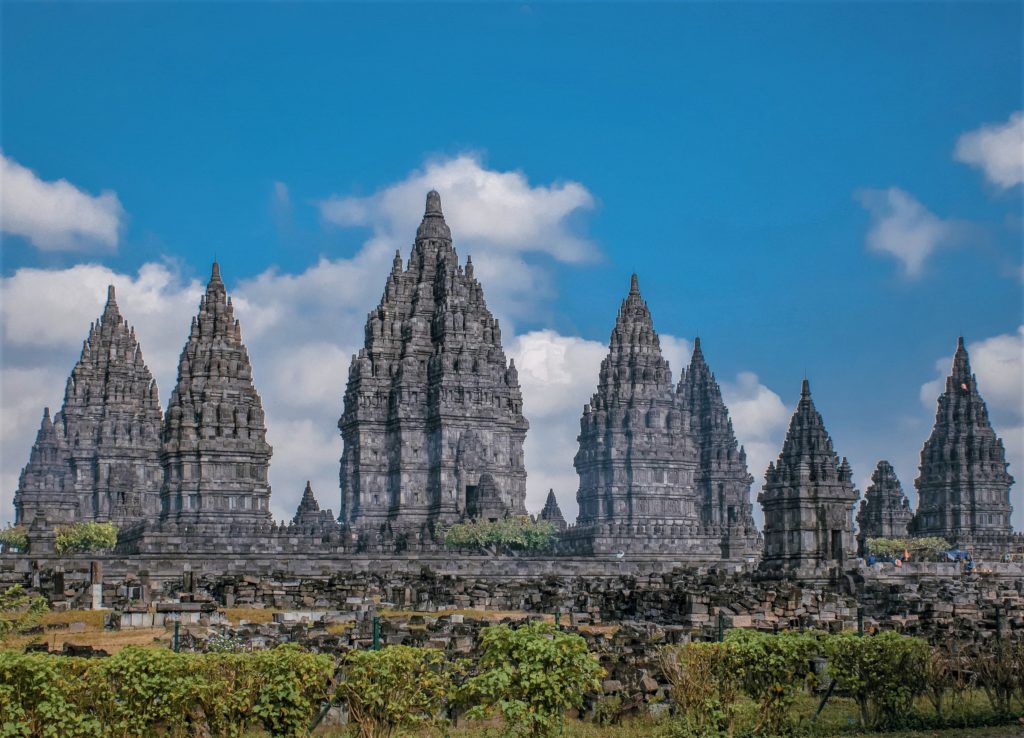 Places to Visit in Yogyakarta:
Borobudur Temple
Prambanan Temple
Sewu Temple
Pinus Pengger
The Taman Sari
Merapi & others.
Best Time to Visit:
The perfect time to explore Yogyakarta is between April and December when the weather is dry.
10. Manado
The capital city of the Indonesian province of North Sulawesi, Manado, is a hidden gem. Although the metropolitan is not famous as other places, it is worth the tour with its marine life, sandy beaches, and stunning nature.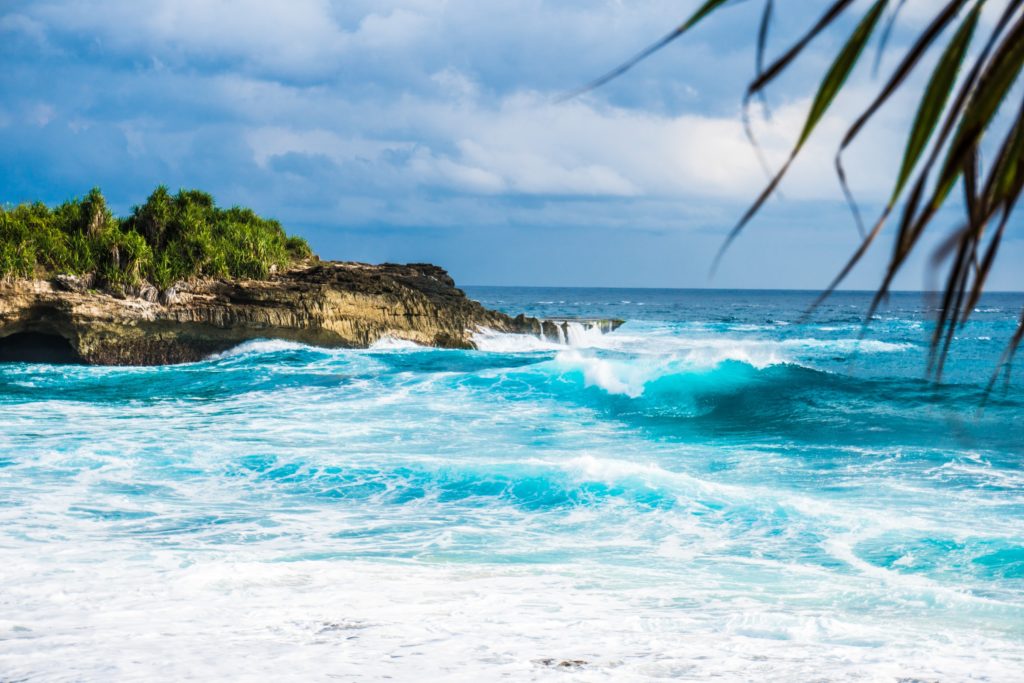 Places to Visit Manado:
Paal Beach
Christ Blessing
Soekarno Bridge
Manado Town Square
Tangkoko Research Station & others.
Best Time to Visit:
The city has pleasant weather all around the year. Nonetheless, visit this city of Indonesia from early July to mid-October to enjoy tourism.
Also Read: