Are you planning to travel abroad on your honeymoon but think it's a bit expensive? Well, why not plan it in India? A country of diversity, India has some stunning honeymoon destinations for the newlyweds. From mountain to ocean, you can pick the place you would love to go on your first vacation as a couple.
Make a special connection with your partner in these Romantic Honeymoon Destinations in India:
​1. Srinagar, Jammu & Kashmir
Best time to visit: April to October
What place can be any better than heaven on earth, Kashmir? And at the heart of Kashmir, Srinagar looks romantic. The beautiful Chinar trees, silver lakes, crystal blue rivers, and icy mountains, look compelling.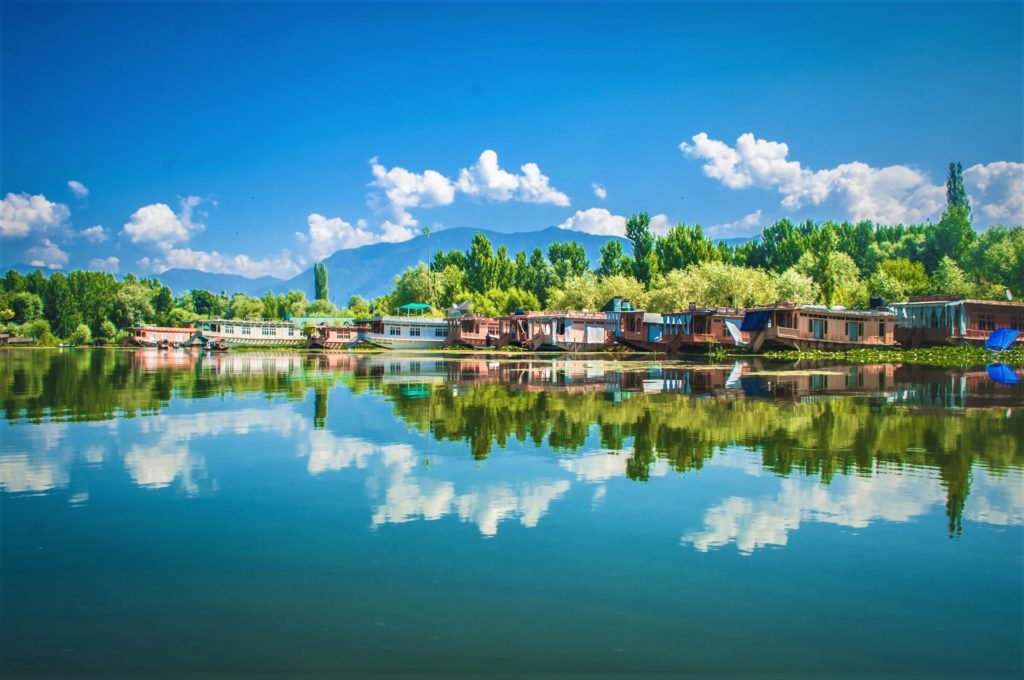 Things to Do:
Take a Shikara ride in the pristine Dal Lake. Relish the taste of authentic Kashmiri cuisine. You can also go sightseeing. There are so many places to visit, including Nishat Bagh, Hari Parbat, Shalimar Bagh, and more.
Also Read:
2. Andaman & Nicobar Islands
Best time to visit: October to February
With pristine beaches, rich coral reefs, and calm seas, Andaman and Nicobar Islands are one of the most romantic honeymoon destinations in India. Escape the reality with your Bae in this land of blue.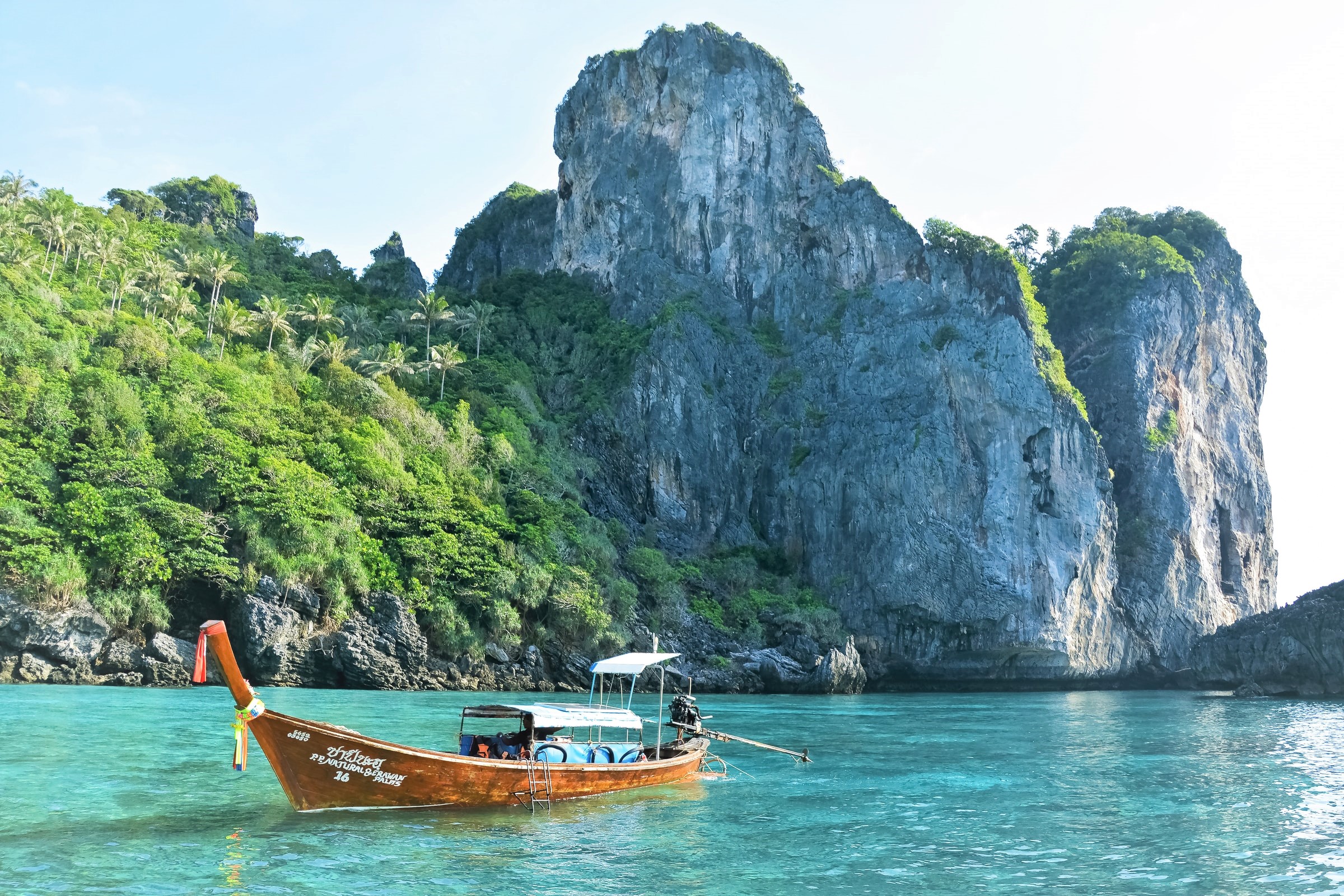 Things to Do:
If you are fond of water sports, place Andaman and Nicobar on top of your travel list. Try Scuba Diving, Sea Kart, and Parasailing on your visit. Take a glimpse of the beautiful coral reef alongside. Or you can just get laid back while enjoying your honeymoon in a luxury resort.
Also Read:
3. Goa
Best time to visit: October to January
The rustic city of Goa allures thousands of newlyweds with its pristine beaches, scenic views, and warm weather. Rein freely with your soul mate making memories of a lifetime.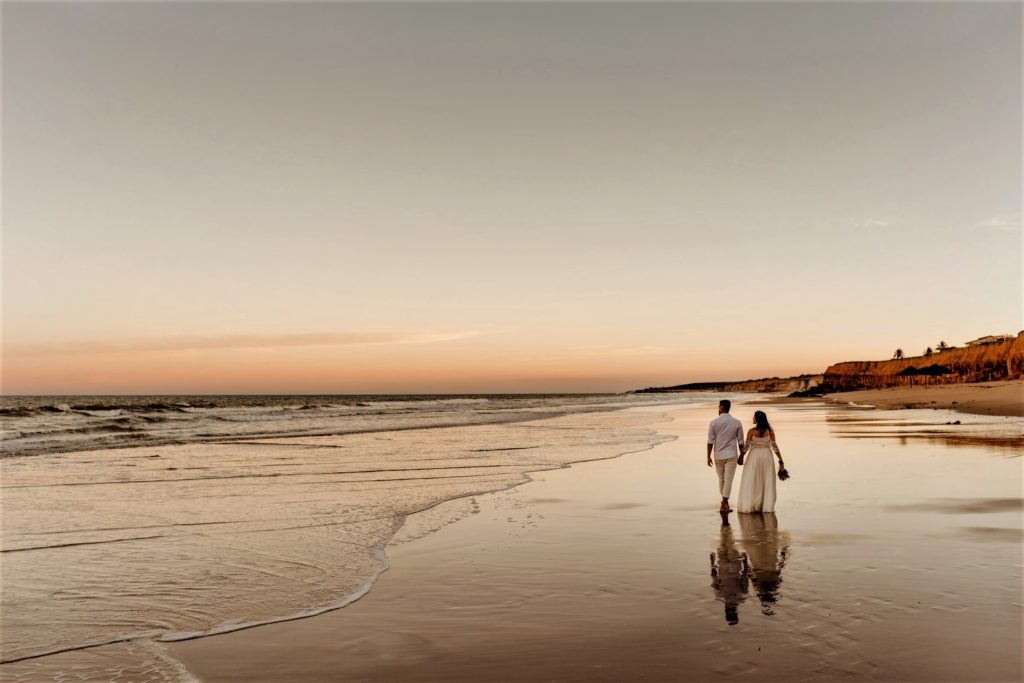 Things to Do:
Goa has something for everyone, from soothing sceneries to overnight parties. Visit Calangute, Baga, Dona Anjuna, and Sinquerim, if you love water sports. Visit famous places during the day and have a blast at night drinking and partying.
Also Read:
4. Manali, Himachal Pradesh
Best time to visit: October to June
The unspoiled beauty of Manali makes it an ideal destination for a romantic vacation. Get cozy with your partner enjoying the stunning vistas, pristine lakes, and snow-covered mountains as well as the local cuisine.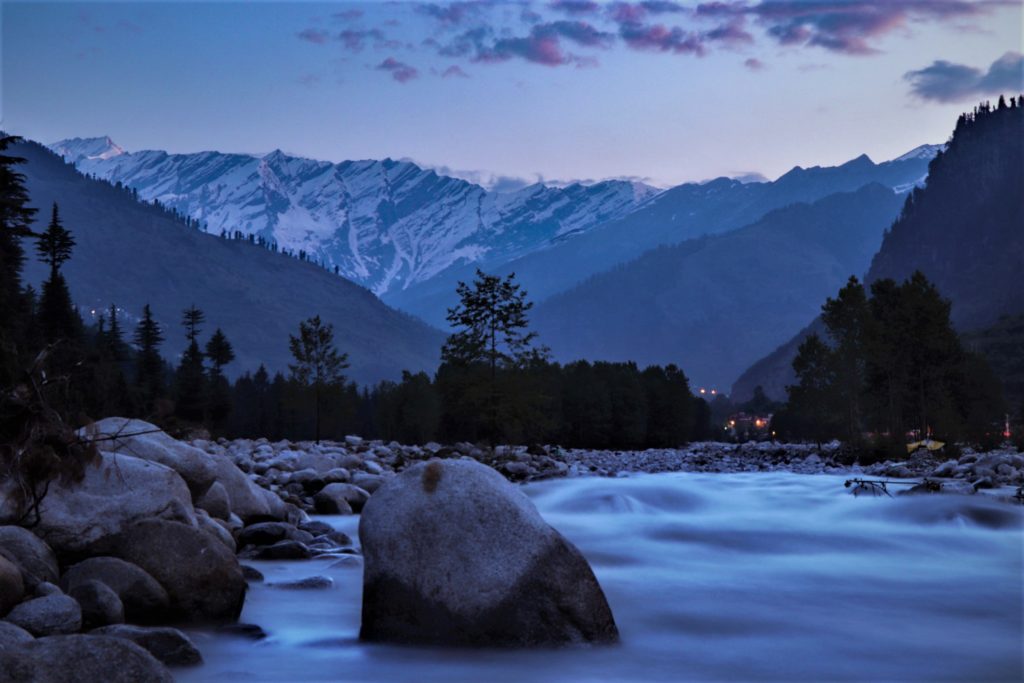 Things to Do:
Visit the ancient Hadimba Temple, Solang Valley, Beas River, Jogini Waterfall, and more. You can also try paragliding, river rafting, and other sports if you seek adventure.
5. Nainital, Uttarakhand
Best time to visit: October to April
Surprise your partner with an exclusive honeymoon to the retro and romantic hill station of Uttarakhand, Nainital. Homing lakes, mountains, and ancient temples, this place will help you get closer to your spouse.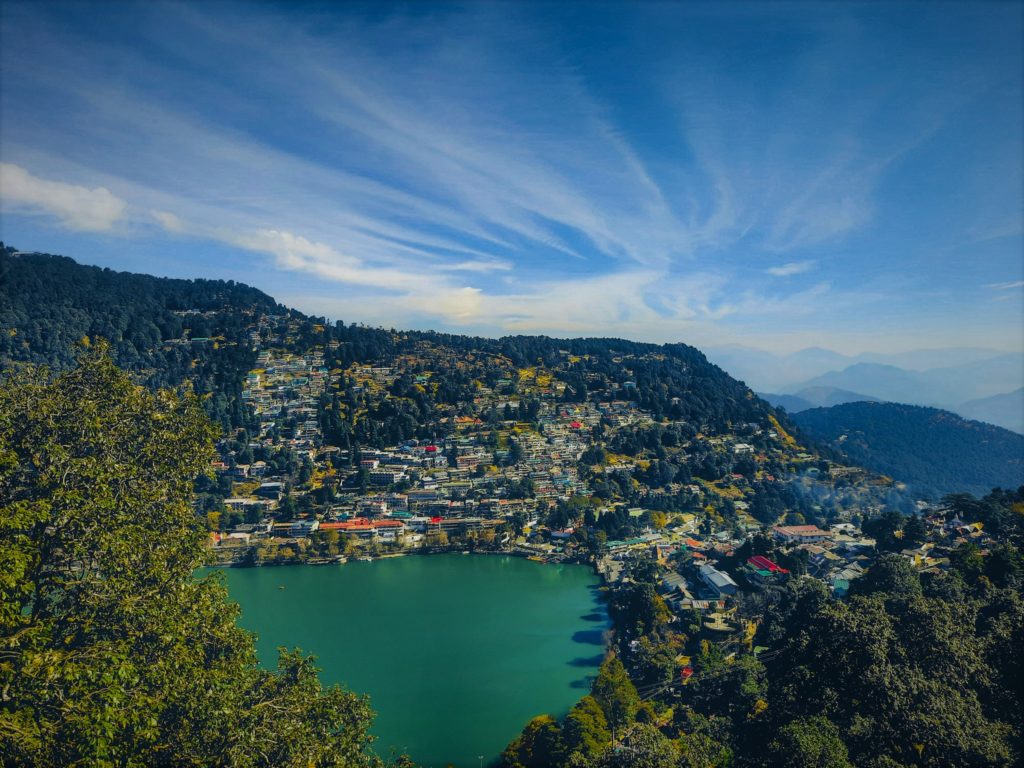 Things to Do:
The city offers many things to have yourselves entertained. Enjoy the romantic sunrise from the tiffin top holding hands. You can also ride a boat in the Nainital lake. Buy a keepsake in the Mall Road and Tibetian Market to remember your break.
Also Read:
6. Ooty, Tamil Nadu
Best time to visit: March to June
Encircled by the Nilgiri Hills, this small hill station Ooty is the perfect place to get cozy with your better half. Enjoy the wilderness blossoming with flowers, birds, squirrels, and lush greenery.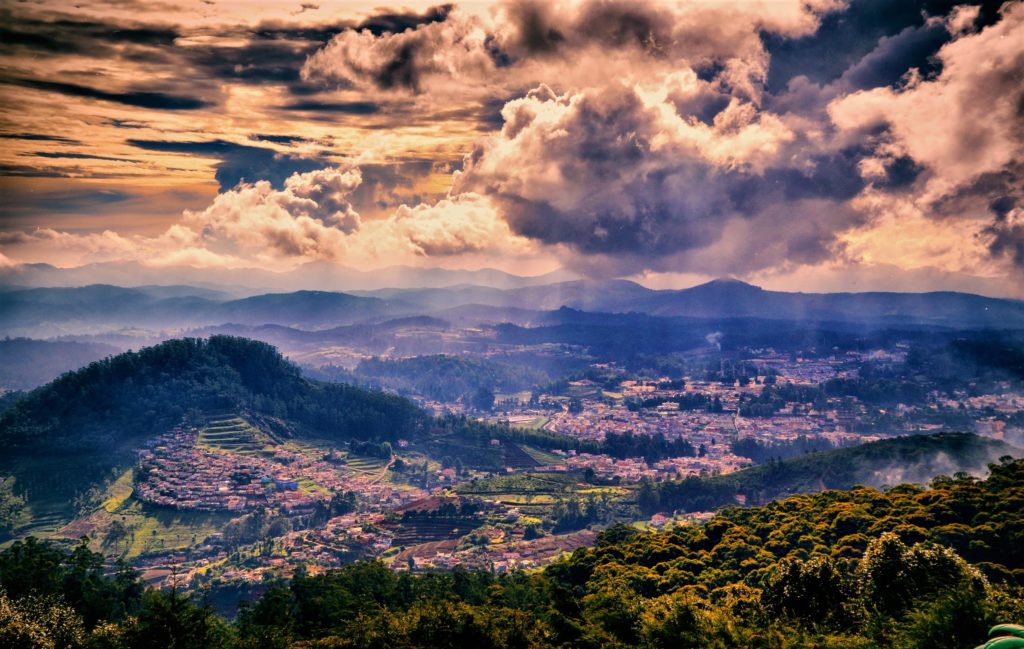 Things to Do:
The hill station has many alluring places, including Avalanche Lake, Ooty Lake, Deer Park, Doddabetta Peak, and more. If you love south Indian food, the trip will be worth the visit. Savor Dosa, Pongal, Vada Chutney, and Idli to your hearts' extent.
Also Read:
7. Backwaters, Kerala
Best time to visit: November to February
If you want to do something unique on your honeymoon, book a cruise trip to the backwaters of Kerala. The pristine beaches, lush greeneries, and heritage of Kerala will present you with an experience you have never felt before.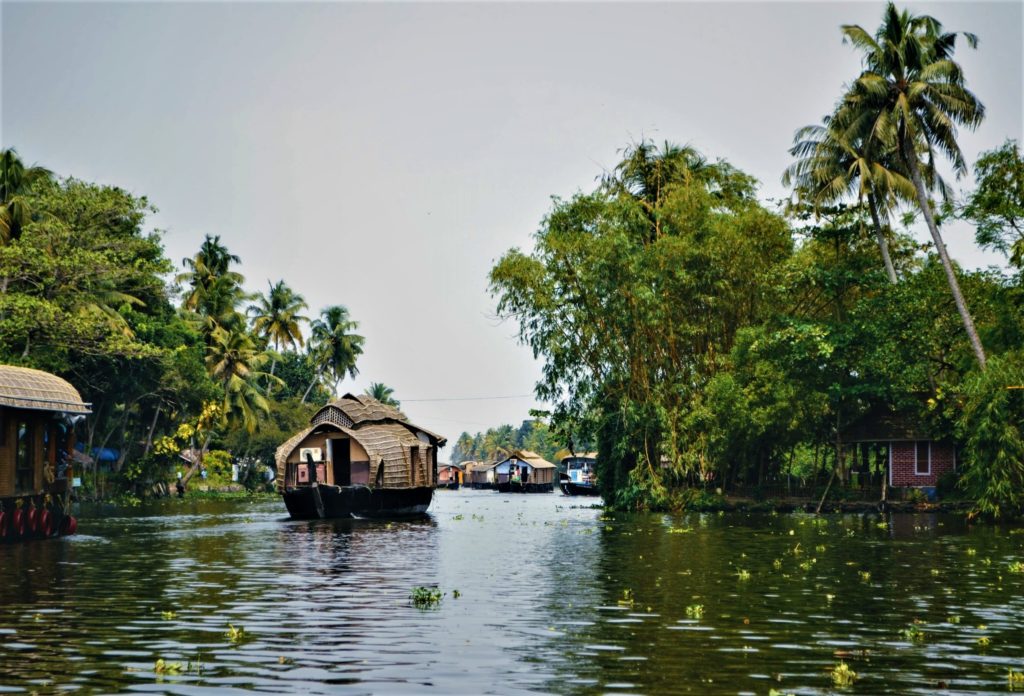 Things to Do:
Aside from the cruise trip, you can try the boat houses. Play water sports on the beach and enjoy sightseeing. Moreover, try the exotic seafood dishes on your tour. 
Also Read: