With the majestic Himalayas, Jungles, deserts, and beaches, India is one of the most beautiful countries in the world. The diversity of the country also lures thousands of adventurers. There are several adventure sports nested in almost every corner of India.
Have an unforgettable experience in these Adventure Sports in India:
1. Hiking
Hiking through the wild meadows, diverse cultures, and untamed valleys gives us an adventure we all crave in life. In India, there are several places for trekking, including the challenging Trek in Jammu Kashmir,  Sandakphu Phalut Trek, Valley of Flowers Trek, and more.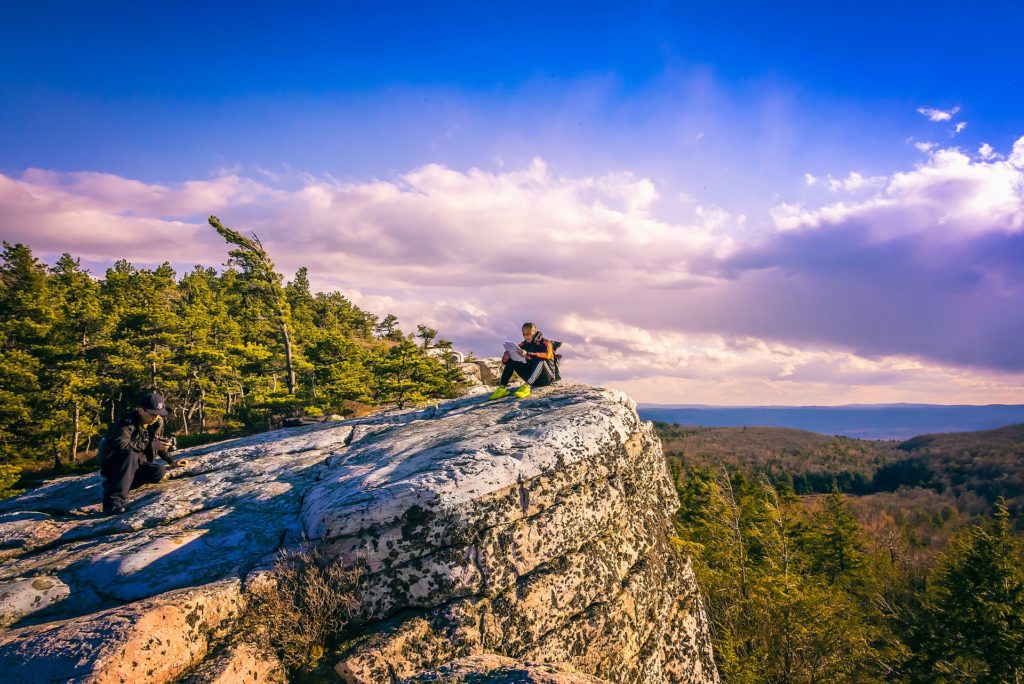 Best Trekking Places in India:
If you love trekking, then you must visit these places in India.
Kanchenjunga Base Camp
Chadar Trek
Gomukh Tapovan Trek
Markha Valley Trek
Kuari Pass Trek
Pin Parvati Pass Trek
Nanda Devi East BC and Milam Glacier
Dzongri-Goecha La Trek
Shepherd Trail Trek
Chopta Chandrashila Trek
Roopkund Trek
Valley of Flowers Trek & more.
2. Paragliding
Jumping from hundreds to thousands of feet above the ground and flying down on the earth is not for those with a weak heart. Regardless, Paragliding is a once-in-a-lifetime experience. The land of Gods, Himachal, is one of the perfect destinations for any adventure seekers.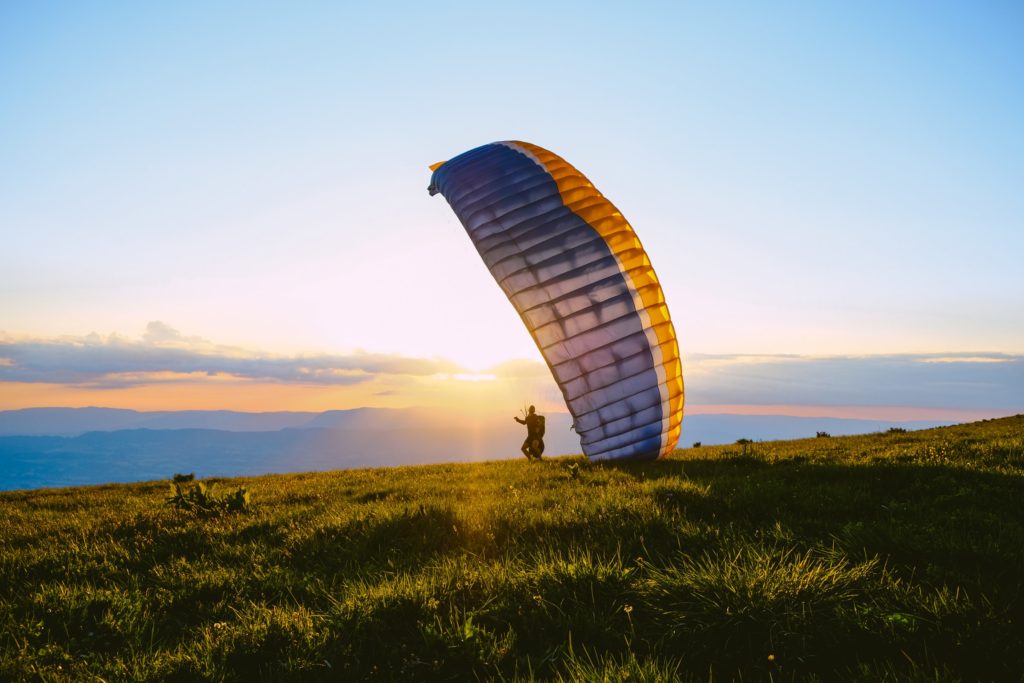 Best Paragliding Places in India:
Try these places if you have paragliding in your mind:
Bir Billing
Manali
Yelagiri
Sanasar
Kamshet, & more.
3. Mountaineering
Mountaineering is one of the perfect activities to strengthen your arms, back, shoulders, trunk, and legs. However, the joy you will feel after overcoming the obstacles is priceless. Apart from that, mountains have a calm aura that will make you relaxed.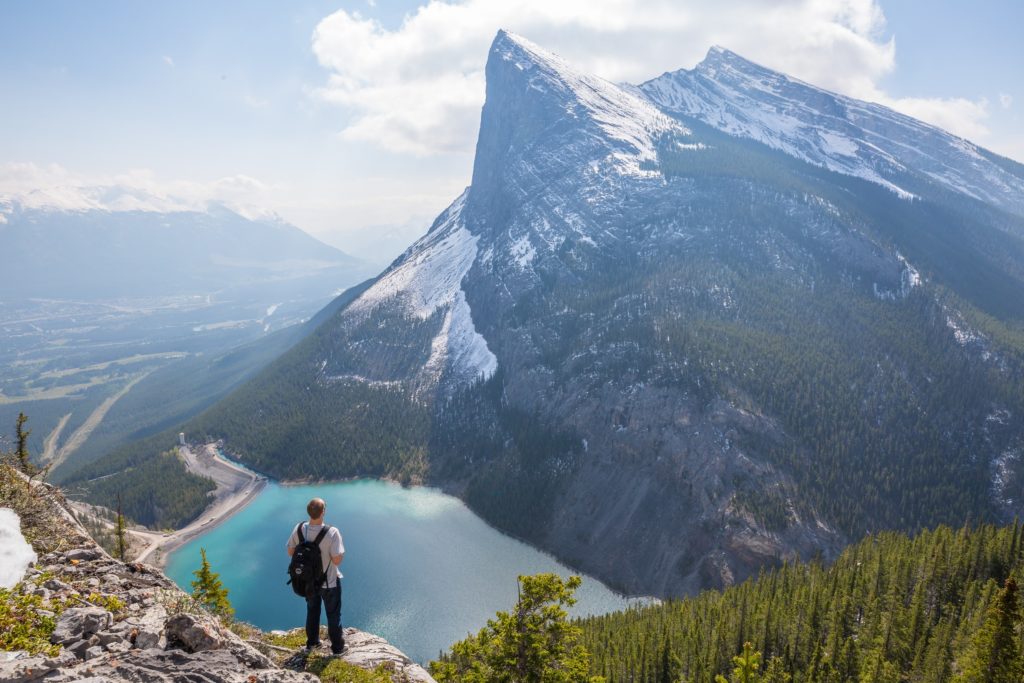 Best Mountaineering Places in India:
Ladakh
Nanda Devi
Changabang
Sikkim
Dunagiri
Kamet
Hanuman Tibba & more.
4. River Rafting
The Himalayan region of India has several rivers ideal for river rafting. Rafting with your friends in these strong rivers current is an extraordinary experience.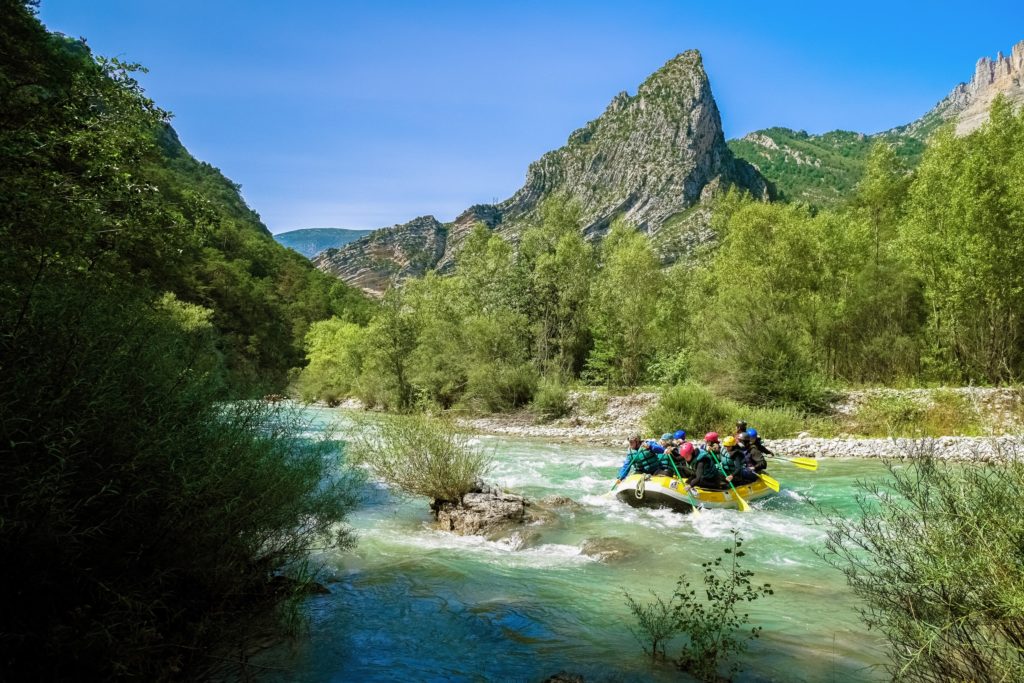 Best River Rafting Places in India:
Rishikesh
Ladakh
Coorg
Manali, & more.
5. Rock Climbing
Rock Climbing is one of the best ways to release some pent-up stress. You can feel the adrenaline rush in your body while doing this intense activity. Rock Climbing helps to strengthen your whole body. Apart from that, it is a social activity, and you can find new friends who share the same passion as you.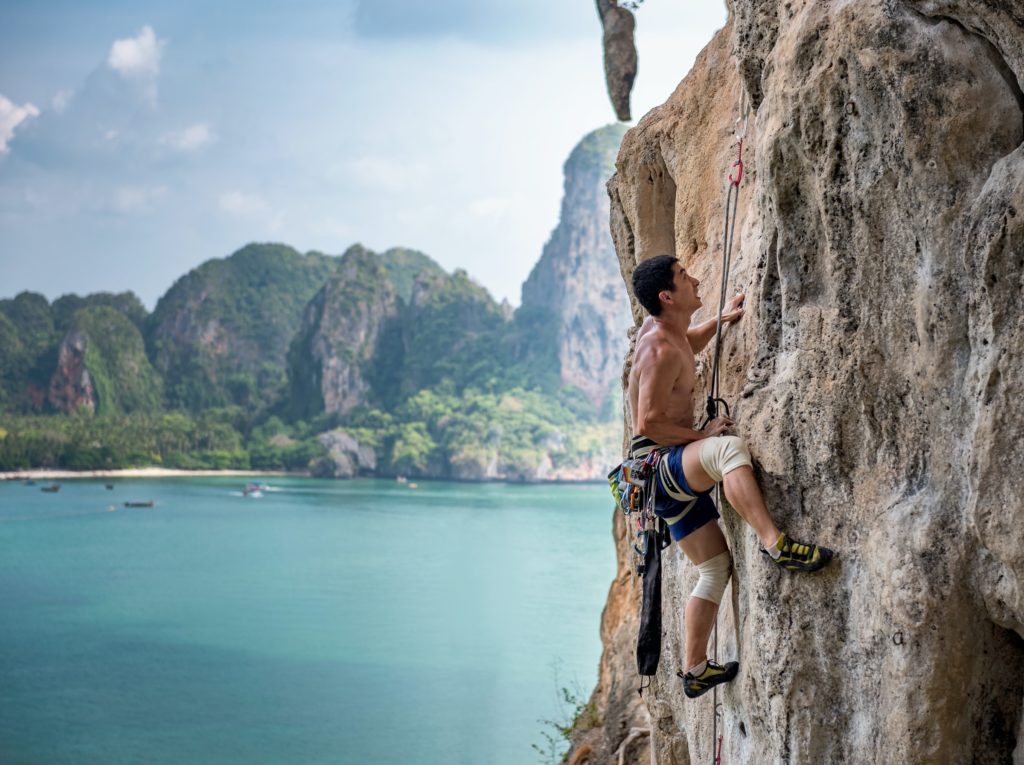 Best Rock Climbing Places in India:
Malshej Ghat
Hampi, Karnataka
Lado Sarai, Delhi
Shey Rock, Kashmir
Miyar Valley & more.
6. Skiing
Gliding through the fluffy white blanket of snow with beautiful scenery seems like a dream come true. Even though India is a country of tropical weather, there are places where you can see snow and enjoy fun snow activities.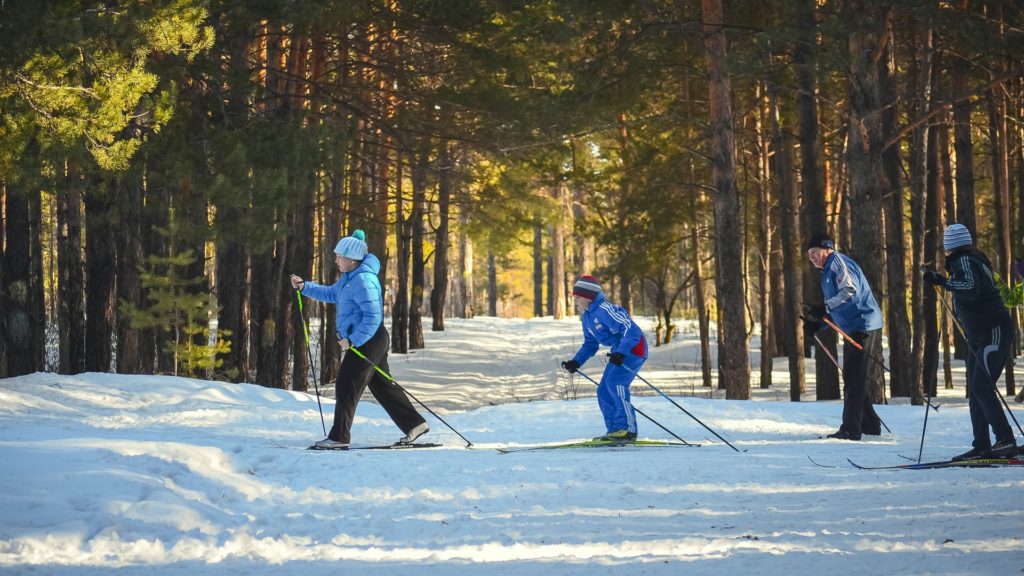 Best Skiing Places in India:
Gulmarg
Pahalgam
Solang
Rohtang
Kufri
Auli & more.
7. Scuba Diving
Explore the underwater, in the Indian Ocean and the Arabian Sea of India. This activity is not that difficult if you follow your instructor. Discover the sea turtles, thousands of fishes, fluorescent coral caves, and many more.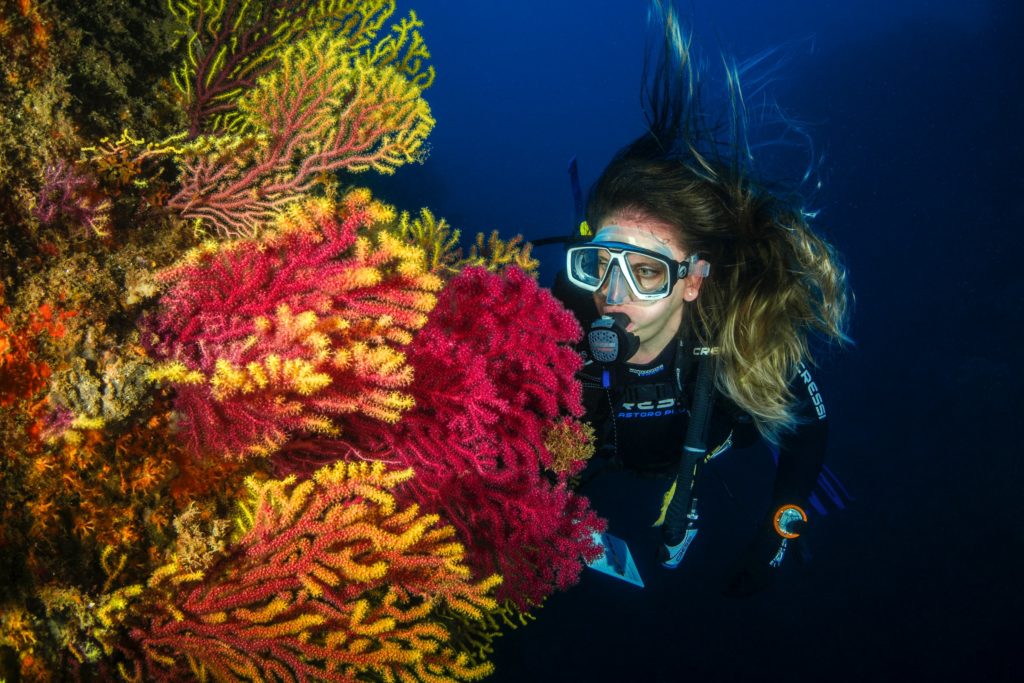 Best Scuba Diving Places in India:
Andaman
Lakshadweep
Goa
Pondicherry
Havelock Island
Neil Island
Cinque Island & more.
8. Surfing
Spread across miles of coastline, the land of diversity India also has a few good spots for surfing. However, the wave rises between three to five feet most of the year. If you have an interest in surfing, you can also enroll in one of the surfing schools.
Best Surfing Places in India:
Kovalam
Ten Thousand Peaks
Shivas, Murdeshwara
Paradip
Gokarna & more.
Also Read: