Getting a satisfactory job is a big concern in today's lifestyle. Because professional life has a significant impact on our future. Our identity, personal fulfillment, lifestyle, money, family, and retirement will all influence it. Only a fraction of people sticks to their chosen job or vocation. However, if you choose a career that fulfills your requirement as well as gives job satisfaction, that will be the best thing ever to happen to you.
Let this article assist you in deciding on a career path. Don't let other people's opinions or expectations influence your decision. In the end, the decision to pursue a career is entirely up to you. In this post, we'll show you how to choose future employment and what elements to consider when assessing your options so that you may make the greatest selection possible for your future.
Here is how you can choose the best career for you:
1. Figure out the Things you Enjoy Naturally
"Almost all of the students excel in one or more subjects, which they refer to as their favorite subjects. Students will like their work and perform better if they pursue a career in a field connected to their preferred topic." "For example, if you are a BBA student and your favoṣrite subject is accounting, which means you enjoy performing accounting a lot, you can pursue a career in this industry as an accountant." "This is a bookish thing, but if you like to get away from the subject and do something else, this is for you."
2. Think about your Values
Financial security, social justice, and work-life balance are all values or things that are important to people. These values can assist you in deciding on a career path. Consider a profession that pays well if financial stability holds significance to you. In addition to that, the type of hours you'd like to work to attain work-life balance and what careers might provide that.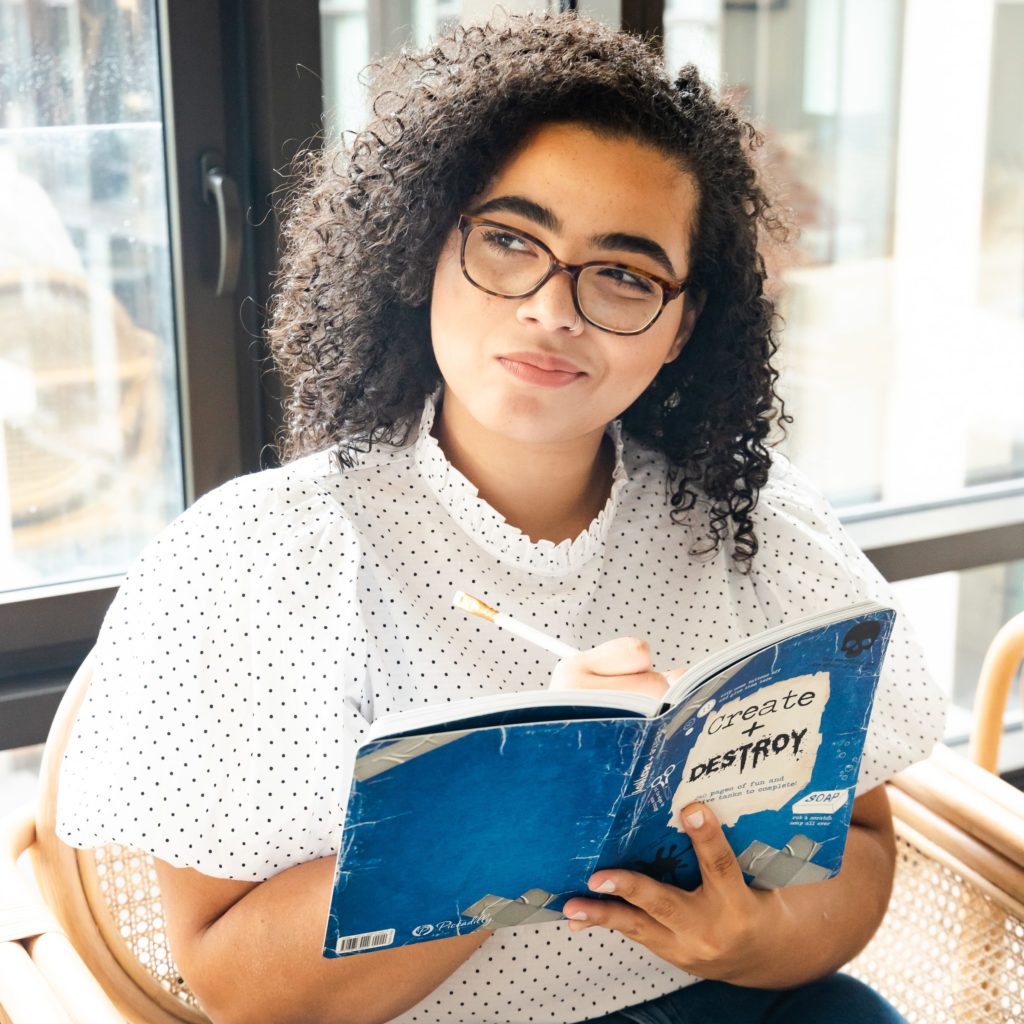 3. Consider a Career that goes with your Personality
The way you think, feel, and act defines your personality. Evaluate numerous parts of your qualities when you consider your future. It might become a significant role in steering you toward a specific vocation.
Ask yourself:
1. Are you a follower or a leader?
2. Is it easier for you to work alone or in a group?
3. Do you prefer to collaborate with people or compete with them?
4. Do you like to assist others or empower them to take care of themselves?
5. Are you a doer who takes action or a thinker who concentrates on ideas?
6. Do you prefer to be creative and artistic, or do you prefer structure and routine?
4. Evaluate yourself for making the right decision
Consider who you are, what you excel at, and what you enjoy doing. This will assist you in selecting career options that are a good fit for your talents and interests."To learn more about your personal attributes and strengths, take one of these online career personality tests. Career aptitude tests, often known as self-assessment exams, can assist you in making career decisions based on your own characteristics or talents.
5. Give a thought about the Training or Education you need
Certain occupations necessitate a higher level of education as well as a financial investment. For example, if you want to be a doctor, you may require eight to twelve years of study and training. However, you can complete a bachelor's degree in hospitality administration in four years.
Consider how much time and money you'll need to pursue a career before making your decision. The more pay bracket you want, the higher the education level required, though there are outliers. Nonetheless, any job choice is deserving of such time and money effort, but you must decide if it is worth it to you.
Also Read:
6. Decide a city you wish to reside in
Some studies are more accessible than others, while you have to reside in specific regions for others. For example, if you want to work as a park ranger or farmer, you'll probably need to live in a rural area, whereas if you like to work in finance or fashion, you'll generally want to live near an urban city. Make sure you can work where you wish to live and vice versa by planning.
7. Get some Training and Freshen up your Resume
After you've reduced your options down to one or two professional pathways, you'll need to determine whether you require extra training or credentials. While some businesses are eager to provide on-the-job training, others prefer to hire people who already have the skills they need.
Analyze the job posting carefully for further information about a specific position. Pay special attention to the 'Requirements' and 'Education and Experience' areas. Update your CV to reflect your relevant qualities and skills once you have concluded that you are qualified for this career path. Exploring job posts can help you learn what employers in your industry and position are searching for in candidates.
Conclusion
We hope that our article will help your vision and abilities become clear. Remember that being brave and ambitious will help you in the future. Moreover, you will have a better chance of developing after you have a clear understanding of how you operate, your abilities, and what you value. Your future is in your hands!