The festival of color Holi has been a celebration since ancient times. As the chilly winter goes, we welcome the spring with gulal. We all enjoy the festival to our heart's content smearing each other with abir.
However, with this pandemic going around for the past few years, the celebration has now diminished. There may be limitations to the number of things you can do, but you can still make the festival colorful.
Here are some tips that can help with the celebration:
1. Choose a Holi Theme:
Nowadays, almost every celebration has a theme. So why not have a theme for holi? Enjoy a theme holy party with your family and friends.
You can take a suggestion from Bollywood. Many of the movies have Holi as part of the films. It will also help to keep people interested and excited.
2. Pick a Dress Code for Holi:
Most of us have worn our old clothes or items at the Holi festival. So even if the clothes get ruined, we can still enjoy the festival thoroughly.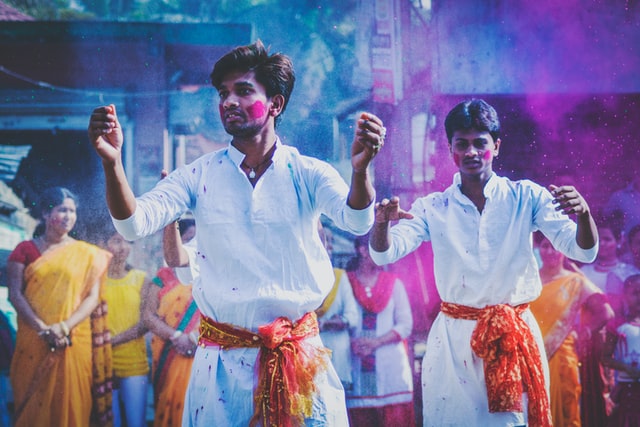 However, wearing white at the Holi has its own fun. It is the default color code for Holi. Dyes used in color bombs and powders look more vivid on white than any other color.
So, in this Holi, make the dress color in your celebration white. Girls can wear a white saree or churidar, and boys can wear a kurta. You can also decide on a dress code based on the theme.
3. Organize Your Furniture and Valuables:
If you are organizing a Holi celebration in your home, then arrange your furniture away from where you will celebrate. The watercolor and powder can damage your valuables. Protect your camera and other electronic gadgets, including smartphones. You can wrap them with a polythene bag to keep those safe.
Moreover, if you or your relatives have kids, make sure they do not go inside your rooms with colors in their hands.
4. Decorate Your Home:
Holi is a festival that signifies the triumph of good over evil. People also believe the celebration can help in restoring broken relationships. So, light your home with bright colors and lights.
make some rangoli on the occasion of Holi. You can also light up every corner of your house with lights and diyas.
5. Make the Mood with Delicious Food:
Holi celebration feels incomplete without thandai and the classic complimentary sweet gujiya. This traditional drink just sets the mood. You can also prepare some bhaang and cocktails for adults.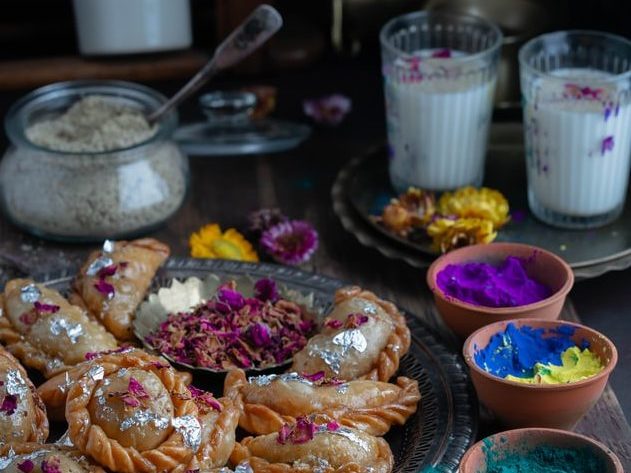 Feel your table with some desserts like barfis, gulab jamuns, jalebi. Arrange some traditional Indian delicacies that will go well with the occasion and make your guest drool over the food.
6. Create Your Holi Playlists:
Holi is around the corner, so get ready with your dance moves and songs. Try not to pick slow or sad songs. Make sure your music playlist is ready in advance. So you don't spend half of your time choosing the song during the party.
Holi is a festival to welcome the spring. We all know sporing is a season of love, and the celebration deserves a blast with the dance numbers.
7. Use Organic Colors:
When you go purchasing gulaal powders, make sure you buy non-toxic, plant-based ones. Herbal powders made from natural leaves and barks will not effet your skin and make the festival more enjoyable.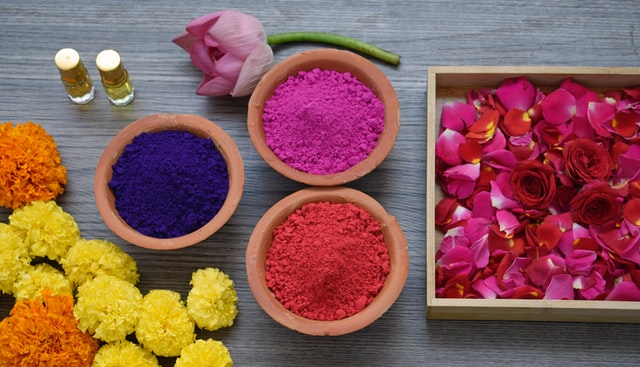 Low-grade gulal available in the market can become harmful to you and your close ones. These chemically make powders to throw or mix with water can cause body rashes. If it gets into the eyes, it can be really dangerous. They are also toxic to the environment.
We all love playing holi. However, the festival can also turn into something malicious. Wear a glass to protect your eyes. You can also oil your skin and cover your hair. Prepare a bag of wet wipes to clean the powder and dye from your body. Be safe and have a delightful festival.
We wish you and your family a happy Holi!
Also Read: