Indian street food is famous all over the world because of its delectable taste, variety, and easy accessibility. Indian fast food or street food can be found in every part of the country with its special touch. Not only among Indians, but foreigners are fans of Indian fast food. This mouth-watering Indian Fast Foods will make you crave more.
The Fast Food stalls in India offer loads of delicious street foods. A variety of dishes from different parts of the states contains unique tastes and flavors.
Here are some of the exoteric street foods:
1. Pani Poori:
Pani poori is one of the most desired street foods all over India. The crunchy flour balls stuffed with mashed potatoes, onions, and spices, and dipped in sweet or sour water tastes heavenly. The name pani poori has different names over the states, such as puchka golgappa, gup-chup, etc. What's more, the flavor of the water also changes depending on the place. Some use tamarind chutney, while others use pudina.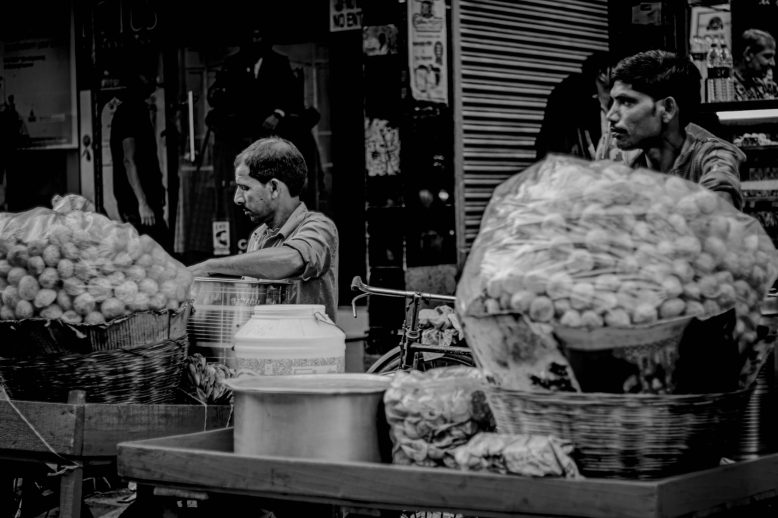 2. Samosa:
Samosa is a well-favored delicacy in India. This crispy fried good stuffed with spicy potato filling is generally served hot and munched with ketchup or different flavored chutney. You can also have samosas in chaat, accompanied with Dahi, chutney, chopped onions, coriander, and chaat masala. This small triangle contains more than 200 calories and is a perfect tea-time snack.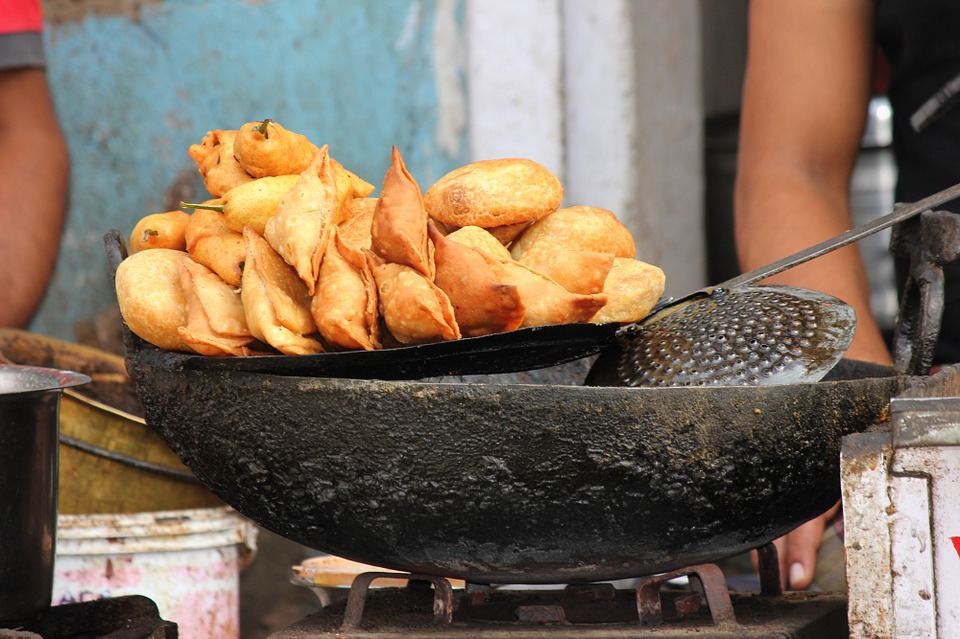 3. Dosa:
Dosa is a popular south Indian food generally served as a breakfast or tiffin. This fermented pancake is cooked with rice batter, offered with coconut chutney and sambar. Apart from the traditional dosa, there are options available such as masala dosa, paneer dosa, cheese dosa, egg dosa, etc.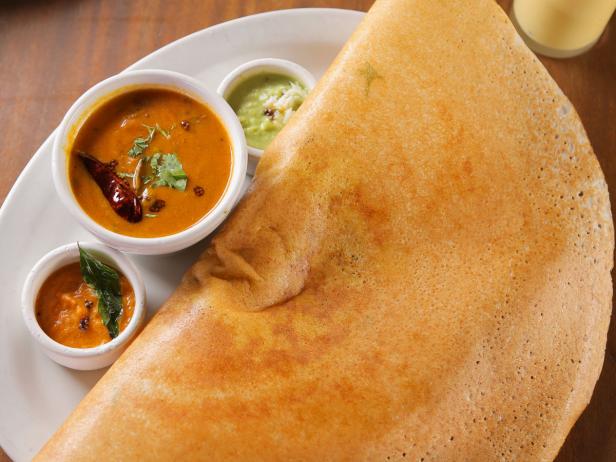 4. Vada Pav:
Vada Pav is a famous local street food in Maharashtra that originated in Mumbai. It has gained vast popularity for its taste, not only in the state but all over the country. The dish contains a pav cut almost in half through the middle with a deep-fried ball of potato dipped in a pea-flour batter inside of it, accompanied with different chutneys and chilies.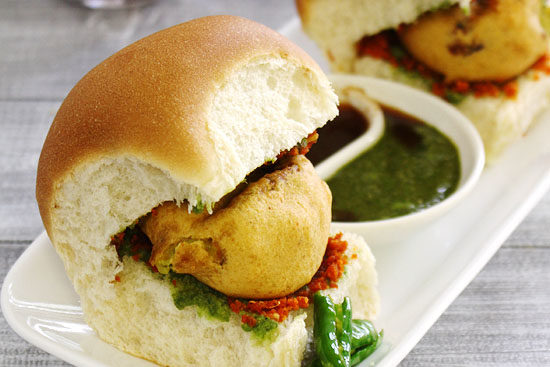 5. Vel Puri:
This salty and spicy snack with a twist of sweetness and tanginess, vel puri is widely renowned and has a delicious taste. It consists of puffed rice mixed with onion, oil, potato, different spices, and chutneys. This Mumbai-based dish is popular in many parts of India with different tastes and names.
6. Pakoda:
Pakoda, also known as pakora, pakodi, bhajiya, is a well-known snack served by street vendors and offered in restaurants in India. This budget-friendly deep-fried snack consists of vegetables, such as potatoes and onions, coated in seasoned gram flour batter. The spices used in the batter vary with local tradition or availability.
7. Chole Bhature:
The Best mouth-watering Indian Fast Food assembling the spicy and savory chole along with puffy and hot bhature is a perfect north Indian indulgence. This Punjabi delicacy that harbors a controversy about its origin has earned its place and popularity all across the world. The combination of spices with boiled chickpeas, tomatoes, and onions paired with soft, stuffed bhaturas can delight.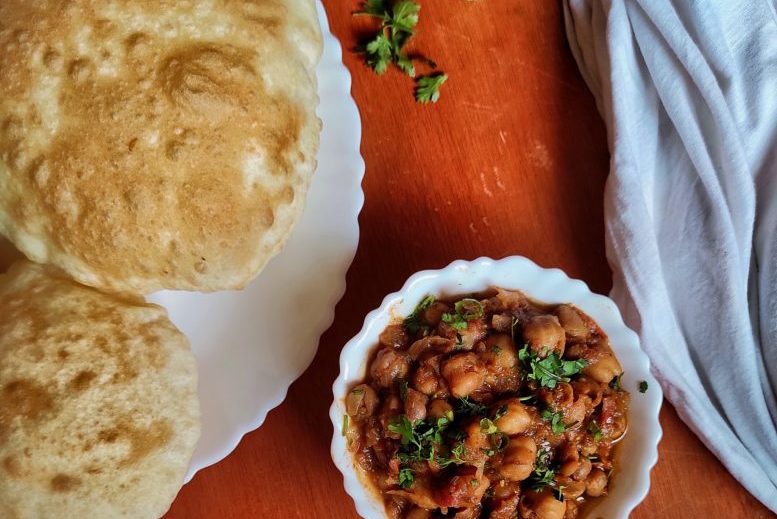 8. Pav Bhaaji:
Rich in the cultural history city of dreams, Mumbai offers another popular street food Pav Bhaji. The mixture of spicy mashed vegetables in a thick gravy with bread tastes mouthwatering. Vegetables in the curry may commonly include potatoes, onions, carrots, chilies, peas, bell peppers, and tomatoes and offer both spicy and savory flavors. Street sellers usually cook the curry on a flat iron plate and serve the dish hot with soft white bread rolls.
9. Papdi Chaat:
This quick snack Papdi chaat is a perfect evening snack for the afternoon and by people all over India. Traditionally the ingredients used for making this dish are crispy papdi, topped with mashed potatoes, lemon, bhujia, chaat masala, along dahi, and chutney. The chat makes your mouth full of different flavors including, spicy, tangy, mildly sweet, crispy, with soft topping on every bite.
10. Momo:
Momos are a delicacy that has made its way to India from the land of Nepal. This soft dumpling, made of flour dough stuffed with meat, vegetable, or cheese filling served with tomato and served with a mayonnaise dip, spicy chili tomato chutney, and hot soup.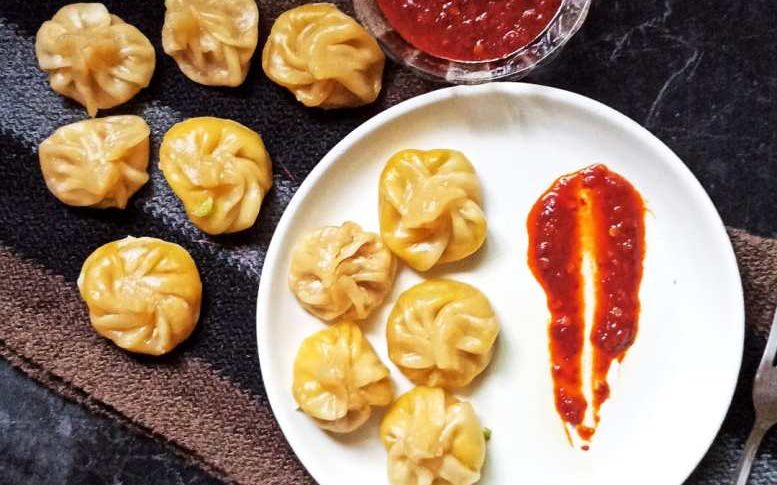 Wherever you go in India, you can see carts selling the Best mouth-watering Indian Fast Foods from morning to night. Just choose the one you like and enjoy to your heart's content.