E365 India Pvt Ltd is a multi-award-winning group of companies working in Brand Campaigns, Influencer Marketing, Content Making, Experiential Marketing & Talent Management domain for the past 15 years, providing best in class Entertainment, Campaign Designs & Experiential Marketing Solutions. Company is a proud members of EEMA with 7000+ successful projects pan India & abroad. E363 always offered unique & customized solutions for the specific use case of our clients, designed at the instigation of Technology, Strategy & Content!
Why choose E365?
We are backed by a team of professionals who ideate, visualize, develop, strategize, produce, manage, market, distribute, collaborate, build, interface and execute. We design style, communicate substance and define customization for individuals and organizations across mediums, sectors and tasks. We have dedicated teams of qualified, young, street-smart professionals for specific events and campaigns so that we can provide our clients with the best of our services. We are enthusiastic, competent, effective, affordable, pragmatic, accountable, time-sensitive and creative. We are a thought away, and above all, we believe that WE CAN DO and Impossible is nothing but I-M-Possible! And, moreover, at the end of the day, our biggest profit lies in the satisfactory smile of our client. Visit E365.
Services:
Experiential Marketing · Brand Campaigns · Advertisements · Events · Talents · Endorsements · Digital · Influencer Marketing · Data Analytics · Weddings · Celebrations · Activations · MICE · Production · Festivals · Retail Branding · Content · Creatives · Music · Films · ExIm · IT & ITeS · Intellectual Properties
​REWARD AND RECOGNITION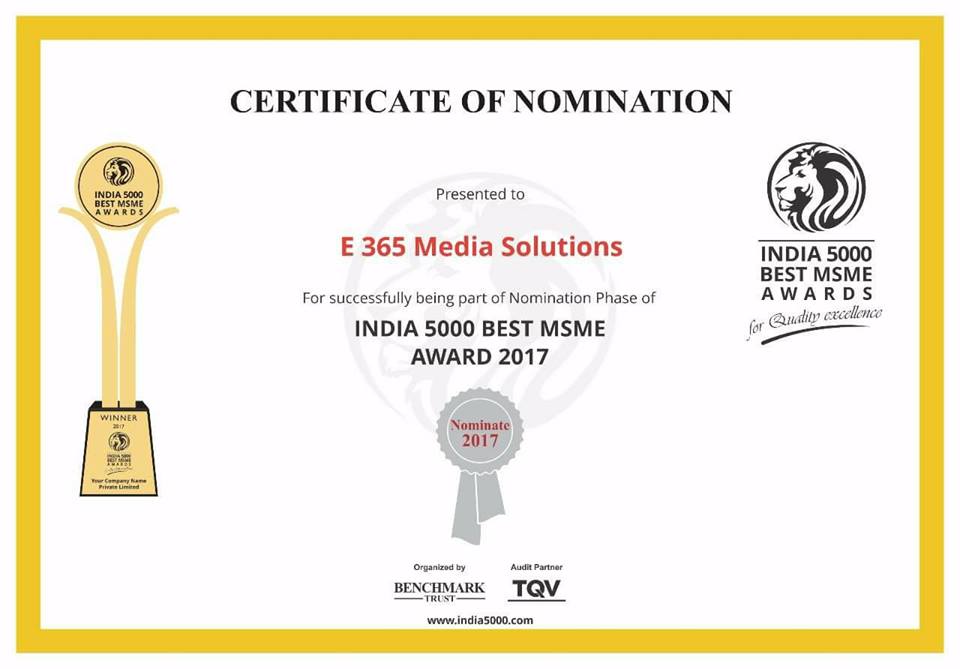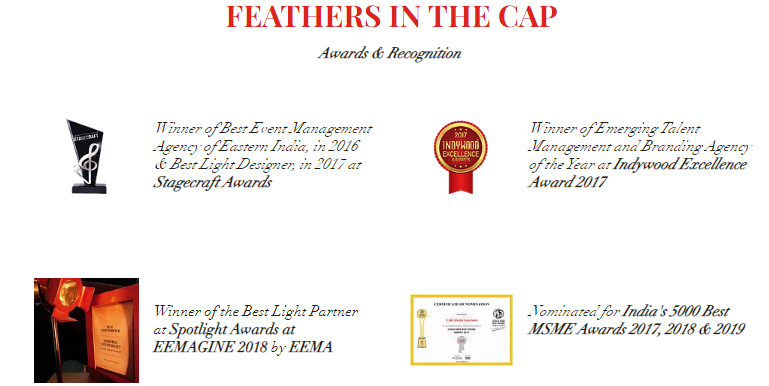 Basic Information
| | |
| --- | --- |
| Nature of Business | Service Provider |
| Company CEO | Kinjal Bhattacharya |
| Legal Status of Firm | Limited Company (Ltd./Pvt.Ltd.) |
| Annual Turnover | Rs. 5 – 10 Crore |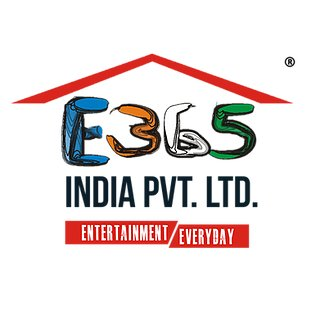 SOCIAL MEDIA PRESENCE:
FaceBook: https://www.facebook.com/e365media/
Twitter: https://twitter.com/E365_Events
Linkedin: https://www.linkedin.com/company/e365media/
Instagram: https://www.instagram.com/e365.insta/
Office Address:
Flat No. 1A, 1B & 2A, 1st & 2nd Floor, Annapoorna Apartments, 5H, Cornfield Road, Opposite Citizens Park, Ballygunge, Kolkata- 700019, West Bengal, India.
Contact:
+919874402678, 919833205803, +919836066135, +919748581082