Do you believe in fairy tales? The prince and princess living happily ever after, withstanding all the hardships, feel romantic. However, it is not always a happy end in real life. Today we have a tale of a young prince forgetting all boundaries and falling in love with a beautiful woman. Yes! This story is about none other than the Prince William of Gloucester and Hungarian model Zsuzsi.
Prince William of Gloucester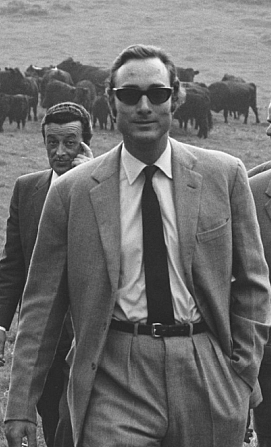 Prince William was the beloved son of the Duke and Duchess of Gloucester. He was the firstborn of the Duke family, and fourth in line for the throne. He was the cousin of the Queen and even was the page boy during her wedding in 1947. However, Prince William wanted to live alive in his way. So, when he reached adulthood, he decided to work in the civil service.
In 1968, William moved to Japan as a second secretary in the British embassy. Where he madly fell in love with the beautiful Hungarian model Zsuzsi Starkloff. Thus began an epic love story.
Hungarian Model Zsuzsi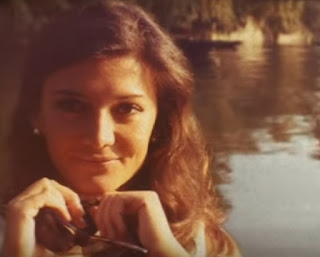 Born in 1936, Zsuzsi Lehel married Tibor Serföző at a young age. She had a daughter named Andrea. The family escaped to Austria because of the 1956 Hungarian Revolution. However, the marriage fell apart. Zsuzsi started her job as a flight attendant, where she met her second husband, Malcolm Edward Starkloff. They ended up in Tokyo, as Starkloff worked in Japan. However, this marriage also did not work out, and she became single again.
A Love Story Blossoming in Tokyo
The love story of William and Zsuzsi was like the story of Cinderella. However, this epic story would have been still in the dark. In 2015, Zsuzsi gave an interview to Britain's Channel 4. It was a beautiful story of A British prince and a Hungarian girl meeting in Tokyo and falling for each other.
Nevertheless, the two were crazily drawn to each other. The story of their first movie is like a movie scene. Zsuzsi asked her friend to invite Prince William as it will be fun. She wrote, " 'Dear Prince Charming we hear a party isn't a party without you. Besides that, I'm missing a slipper, signed Cinderella'. It was a masquerade ball. Zsuzsi, dressed as an Indian princess, found her prince charming dressed as the lone ranger with a black cape and a mask. William said, "May I borrow Cinderella for a dance?" And they danced, taking the first step in their relationship.
Prince William with his handsome looks was well-known as a playboy in society. His affair with a divorced mother was not a pleasing thing to the royal family.
The Intervention of Princess Margaret
After confirming their feelings for each other, Prince William and Zsuzsi started a secret relationship. The couple rented a home near the ocean where William used to pamper Zsuzsi with his breakfast every morning. However, like in any love story, there are those who tried to break the hero and heroine apart. In 1969, William's cousin Princess Margaret visited Tokyo. According to biographer Christopher Wilson, Princess Margaret wanted to make a crack in William's relationship.
A Heart-rending Culminate
Around 1979, Prince William had determined to wed Zsuzsi. However, his father suffered a stroke, and he returned to England. He was constantly under pressure to break up with Zsuzsi by his family members. The couple could not meet each other for two years.
Nonetheless, Prince William was resolved about marrying Zsuzsi and gave her a commitment ring. However, an unfortunate tragedy struck on August 28, 1972. Prince William passed away in a plane crash. A love story so beautiful and pure ended up in never-ending agony.
Not all love stories get a happy ending. In some cases, people drift apart or lose their love forever. However, it is the heart that matters. The soul that still beats and cries for their loved ones. After Prince William left for heaven, Zsuzsi spent the rest of her life in Colorado. She could not forget the love of her life even for a single day. Zsuzsi died in May 2020 to fall in love again with the man waiting for her on the other end.
Also Read: