Folk dance is a traditional culture performed by people worldwide for centuries. You can go to any part of the world and see people appreciating dance.
Indian Folk dance consists of different costumes, music, and other variables. Depending on the state you visit you can see new folk dances. In some states, the opposite genders perform separately. While in others, they dance together.
Here are some famous folk dances in India you may not know.
1. Bhangra Folk Dance
Origin:
This lively hoedown comes from the state of Punjab is a must in festivals.
Specialty:
The entertainers move their legs with short songs called boliyan and to the beat of a dhol. Aside from that the proficient execution of steps like kicking, jumping, and curving the body with arm or shoulder movements has its amusements.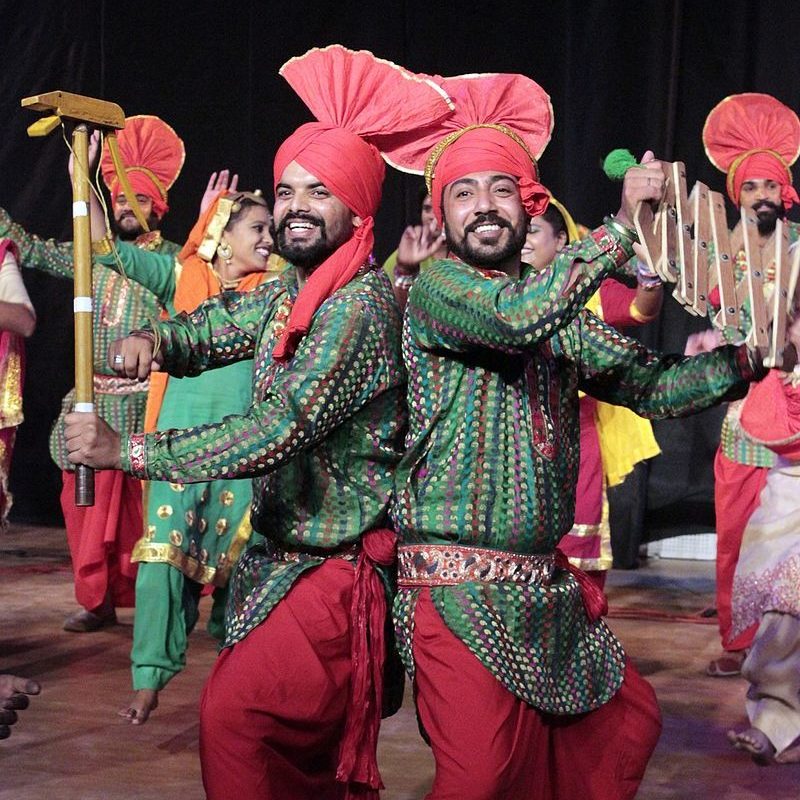 Traditionally, bhangra was a dance for men. But now we can see both men and women participating in this dance form.
The moves and steps of Bhangda have adapted and changed over time. But its soul remains the same. Bright and colorful, like a reflection of blissful and rejoicing festivity.
2. Garba Folk Dance
Origin:
The culturally rich state of Gujrat is renowned for its food and dance. And Garba is one of the appreciated folk dances of Gujrat.
Specialty:
Garba is a refined dance form performed on joyous occasions like Navaratri, Vasant Panchami, Sharad Purnima, and Holi.
Dancers move in a circle while singing and dancing to the beat of Dholi. The ring symbolizes the rotation of life, from birth to death. The songs are a tribute to the feminine goddess.
The costumes worn while performing Garba are very colorful. Short coats with embroidered sleeves, trousers, shining waistband, and bright turbans compliment the festivity.
3. Bihu Folk Dance
Origin:
This elegant northeast Indian dance harbors an emotional weight in the carnivals of Assam.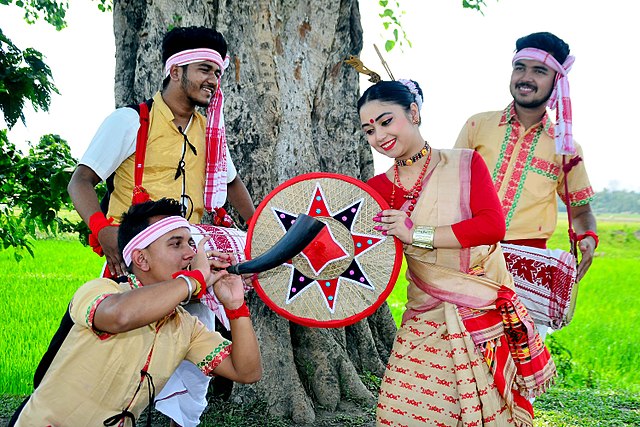 Specialty:
The dance commences with performers walking onto the stage. And the men start playing musical instruments, like drums, horn-pipes, and flutes, while the women move their body tuning with the music.
In some cases, both men and women form lines and pair up facing one other. In addition to that, they hold each other's necks or waist. And they dance with advanced steps in the middle of the performance area.
4. Lavani Folk Dance
Origin:
The harmonious combination of tools with fiery dance movements makes this style especially splashy.
Specialty:
The harmonious combination of tools with fiery dance movements makes this style especially splashy.
Lavani revolves around different subjects like religion, politics, and society. Besides, it Often illustrates a romantic plot of the anticipation of a woman for her beloved.
5. Chhau Folk Dance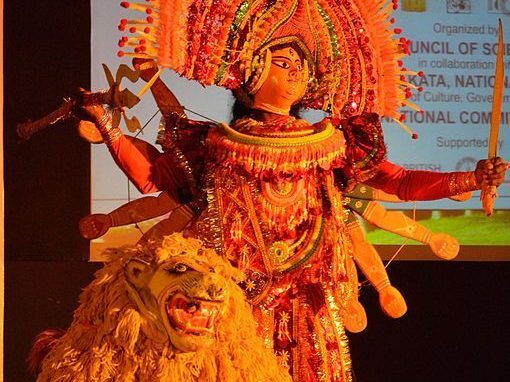 Origin:
Chhau is a tribal martial dance of the Indian states of Odisha, Jharkhand, and West Bengal. Moreover, it is well-known for its intensity and dynamism. There are 3 subtypes of Chhau like Purulia Chhau, Mayurbhanj Chhau, and Seraikella Chhau. Purulia Chhau Dance is on the UNESCO's world heritage list of dances.
Specialty:
On different occasions, performers execute the Chhau dance.
Chhau dance plays the narratives on mythological stories. That also includes the episodes of the Ramayana and Mahabharata and others.
The dance includes both solo, duet, and group performances. In addition to that, the costumes of the Chhau performers are of vibrant colors and designs.
6. Ghoomar Folk Dance
Origin:
This traditional folk dance is a peculiarity of Rajasthan.
Specialty:
The Bhil tribe of Rajasthan used to conduct Ghoomar dance to worship Goddess Sarasvati.
Later it was welcomed by other Rajasthani communities.
The dance is an execution of veiled women. They wear flowing dresses called Ghaghara. A group of performers pirouettes moving around a circle. The word Ghoomar comes from the twirling gesture of the dancers.
7. Ghumura
Origin:
Ghumura is a classified folk dance of Odisha.
Specialty:
According to the myth, Gumara is one of the instruments used by Devi Durga to kill Mahishasur.
The song was used to motivate soldiers with the spirit of fighting. What's more, in combination with music and dance, Ghumara is a folk song performed by almost all castes and communities.
Also Read: