There are various processes to choose a boarding school. For students, boarding should seem like a 'home away from home,' a location where they can immerse themselves in a distinct aspect of academic life while forming lifelong connections.
Boarding schools are noted for their outstanding academics as well as their outstanding sports and artistic activities. Finding the perfect school for your child, on the other hand, can be a lengthy task. Finding a school that shares your beliefs, such as good academic programmes and character development, is critical.
It may be a smooth procedure with sufficient planning and study. Here are some guidelines to assist you in selecting the best boarding school for your child.

Step 1: Identify Schools & College
At this point, let your imagination and wishes run wild. Take a look at any school that piques your interest. Take the time to thoroughly investigate each school's website. Many of them offer fantastic video tours. Take a look at what students are saying about their school. Student comments can be seen in both the Boarding School Review and the Private School Review. Many school websites offer comments as well, but you'll almost certainly discover that they're mostly good. Student comments are not filtered in Private School Review or Other School Review Sites. The following points should be double-checked by everyone.
Here's a brief rundown of things to think about when you conduct your research:
• Reputation
• Academic programmes
• Class size
• Fees
• Extracurricular activities
• Rankings/reviews
• Qualified faculty
• Specialty programmes
Step 2: Schools should be visited.
This is a crucial stage that you must not overlook. The interview, however, is linked to the campus tour. The interview is your opportunity to determine whether or not the school is a suitable fit for your kid and your needs. This will assist you in comparing colleges and choose which to apply to. Visiting a school allows you to get a true sense of the school's community and atmosphere. Pay attention to how you're treated on campus and how you're treated by the personnel. Above all, pay attention to how your youngster is feeling. Also, be sure to take your child to the locations that pique his or her interest, such as the sporting facilities or the performing arts centre.
After all, the school will play a significant part in moulding your child's future in a variety of ways. This is an important aspect to do properly. The only way to do so is to go to the school and ask as many questions as possible. Investigate what is being taught and how it is being delivered. Learn more about the teachers and their qualifications. Use our School Comparison Checklist to keep track of all your information so you can share it with your family and advisers once you've visited all of the schools on your list.
Step 3: Admissions Testing
The admission test, which are standardized admissions examinations, are used by the majority of schools. You and your child will also have to complete an essay and a few other pieces of writing. One piece of standardized exam advice: make sure your youngster gets lots of practise. Don't put off practising until the last minute. Schedule at least two practise exams that as nearly as possible mimic the test settings, i.e., no distractions and working to the time. To succeed in the test, which may be your child's first, good preparation is required. Your youngster will be motivated if he or she does well on the test.
4. What Kind of Learning Environment Is Provided by the School?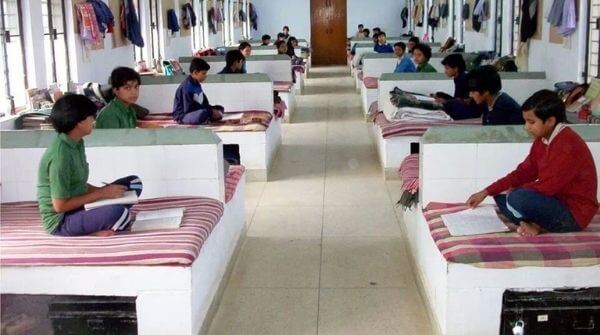 In English-language institutions, boarding may immerse pupils in a community that helps them absorb the language more quickly. It's amazing to witness youngsters who arrive at a boarding school knowing absolutely no English become fluent in only a few weeks!
5. Is the school staff aware of how to look after your child?
When looking for the proper boarding school, finding one that is managed by professionals who are specialists in pastoral care is critical. Your kid should be in a secure and loving environment, with a boarding staff that is well-equipped to help them through any difficulties they may have – this is especially important throughout the adolescent years.
6. What Kinds of Facilities Do Students Have Access To?
The amenities at your child's school become a part of his or her daily routine and home surroundings. Playing fields, swimming pools, running tracks, and even even a gym could all be right outside their door. You may also inquire about the library, food options, and music and art facilities, among other things.
7. Fill up an application and pay for it
If you meet all of the above criteria, you may go to the next step of filling out the application form and submitting it. The majority of colleges have online applications that make the process easier. A common application form is used by certain schools. Download these documents ahead of time so you can pass out teacher recommendation forms and get them completed before the start of the school year.
If you can't afford to pay all or part of your tuition and other school fees, make sure you apply for financial help as soon as possible. These are a thorough examination of your financial situation, which includes tax records and other supporting paperwork. The majority of private institutions have significant financial aid programmes. Some even provide free schooling to families that satisfy specific criteria.